How I almost ended up with suit & tie in an office…
I meet Søren Vestergaard Nielsen at the restaurant of the Danish Film Institute. Søren is a Danish documentary filmmaker and he suggests we meet in the place where he has spent a lot of time during his studies in Film & Media Science. Søren shares his story on his professional development and on becoming an entrepreneur. A successful one.
" During my study I had a lot of difficulty to perform. I always need a framework to get things done. I do not flourish in an environment where management or directions are not visible. Settings where there are no criteria. I need direction and a goal.
To create a social structure, I did a lot of professional and organizational work besides my studies, for example for the scouting. I also worked as a drama teacher. I managed to finalize my studies, but I was a late student.
During my study I also had a real career minded job. I worked for a large leading communication and PR company. A serious job with a lot of pressure and structure. After some adjustment to this environment, I performed well in this context, but there was a friction. While working in this company I experienced what the money perspective does to an organization. The perspective is not: 'Let's create things because we share certain values or bigger dreams.' The perspective is: 'How can we create money with the means and talents in our company?' It was a nice employer with a good reputation – still is, but I found myself in situations that were against my nature. For instance, they were obviously very interested in the effectiveness and winner mentality of their employees, but somehow this drive felt as an invasion of my personal space. I still find it weird that a company can invade in your space, just because they want to make more money in the end. I am not saying it's a bad thing… I had never experienced this before and was a bit puzzled.
After I had finished my master thesis, it would have been easy for me to get a job in the field of communication, because of my experience with this firm. But then came the financial crises and most communication and PR firms stopped hiring.
Was happened after is a mix between luck, hard work and the opportunity to use all my talents.
Of course I had some experience with filming. In those days, not that much. The Danish Church Aid asked me to make a documentary for them. In Bangladesh. This relief organization had not a big budget of course; I wasn't able to hire skills. So there I was, on my way to Bangladesh for this project, a bit unsure about the use of all the professional equipment, making a professional 25 minute documentary.
This was the fundament of my current entrepreneurial life and my company Unsaid. Because of this experience with Danish Church Aid, I was able to start my own company. It all worked out very well: In the projects that I do within Unsaid right now, I can not only use my film making skills, but also my people skills. My humour, mind-set and ability to relate to people, unexpected situations and organizations – which developed in my work for public organisations, is an important pillar in my work. Next to the craftsmanship in filming, which grew over the years. The experience in the PR company gave me the business insights I can use as an entrepreneur.
Being my own boss has given me a sense of empowerment, both professionally and on a personal level. Now I am the one creating the framework to do what I love. From navigating a system where I did not know the rules, I navigate my own sea now. "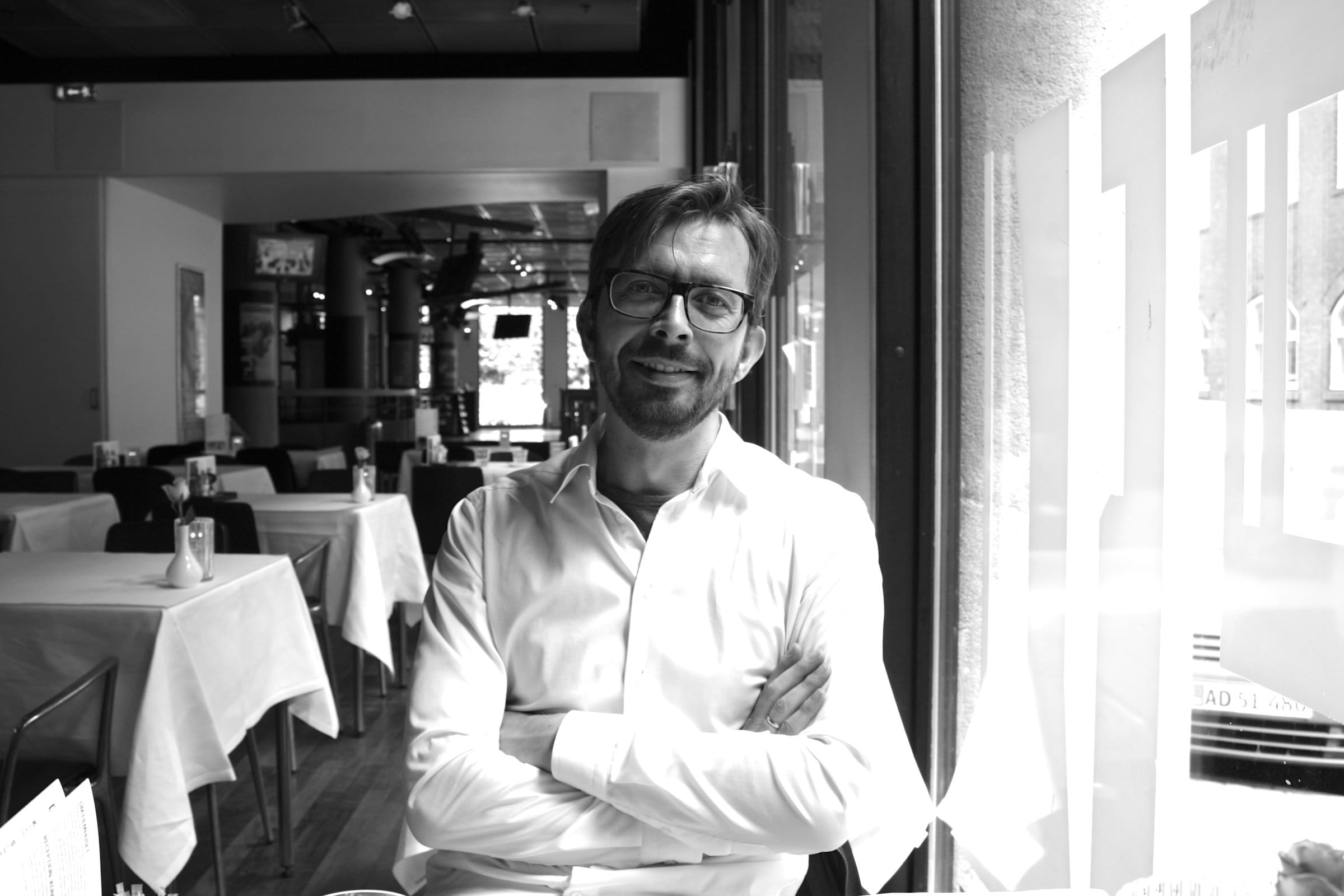 Søren's company Unsaid Film produces documentaries on hunger and development aid, video design for stage productions and corporate films with emphasis on credibility. Read more // www.unsaid.dk
Søren in action //