Yes. Another hotspot. Can't get enough of discovering new places. Especially if those places are located on rough industrial areas as 'De Binkhorst' in The Hague, my hometown. An area that is developing rapidly. And although these developments are good for the city of The Hague, entrepreneurs, locals and economics, I truly hope the roughness will stay. Happy to see that the location of Capriole Café, spotted and renovated by the owners op this new restaurant, kept a sense of the industrial harshness of the area. I love style and design, but I guess the urban look and feel is part of the attractiveness of this place. Let's dive in….
First impression //
Square lines, a lot of wood and black. A clear focus of the main events that take place at Capriole Café; tasting great food, wines and enjoy a good coffee. Crisp basic table settings. No hassle, nothing that will distract you from enjoying your breakfast, lunch or dinner here. A masculine and grown up interior that is suited for spending time with your loved ones as well as a having a business meeting. I would bring my customers to this place and I'm happy the architects from Bureau Fraai Amsterdam didn't get stuck in the mainstream 'cactus-tiles-Moroccan Berber-cafe-concept-store' style and trend. True character so far. And matching the surroundings too. The interior doesn't dominate the genuine beauty of the old paint factory in Laak.
Warm welcome //
Despite of the fact that Capriole Café opened only a week ago (17th of August) and operations are in a start-up phase (not that we really noticed), the owners and host gave us a warm welcome and took time for us. Personal introductions, a warm handshake and curiosity: 'How did you hear about us?' We decided to just pop by on a Sunday morning and we were not disappointed at all. Everyone was willing to tell us about the place and the ideas behind it. We were also invited to give feedback on the menu. Great. And inviting. Never take your clientele for granted.
Menu //
Love the espresso 'only in double shots' (and host Giancarlo Matarazzi can tell you a whole story behind that). In the start-up phase in August only a 'basic' menu is served, but I love clear choices and already enough options on the menu. Signature dish seems the burger. Chef Diego Buik worked in London, Amsterdam and Rotterdam. His burger was rewarded best burger of Rotterdam. Now in The Hague! Another thing I love about the menu is the variety of wines served by the glass (also the dessert wines). The big choice of teas show the taste of the brains behind the menu. And there is coffee….
Coffee //
Capriole Café is not only a place to eat, dine or wine. It's also a coffee roasting factory, with the Giesen coffee roaster as a clear statement in the middle of the restaurant. Host Giancarlo Matarazzi serves Capriole Café's fair trade roasted blends with pride. He combines his role as experienced roaster with the role of passionate restaurant manager. Capriole's coffee blends are also for sale, so you also can enjoy Capriole's taste at home or at the office.
Summary // Capriole Café is a promising combination of authenticity, style and good taste and please keep this warm and authentic environment as it is right now. See you soon, and on a sunny day on the terrace at the dock!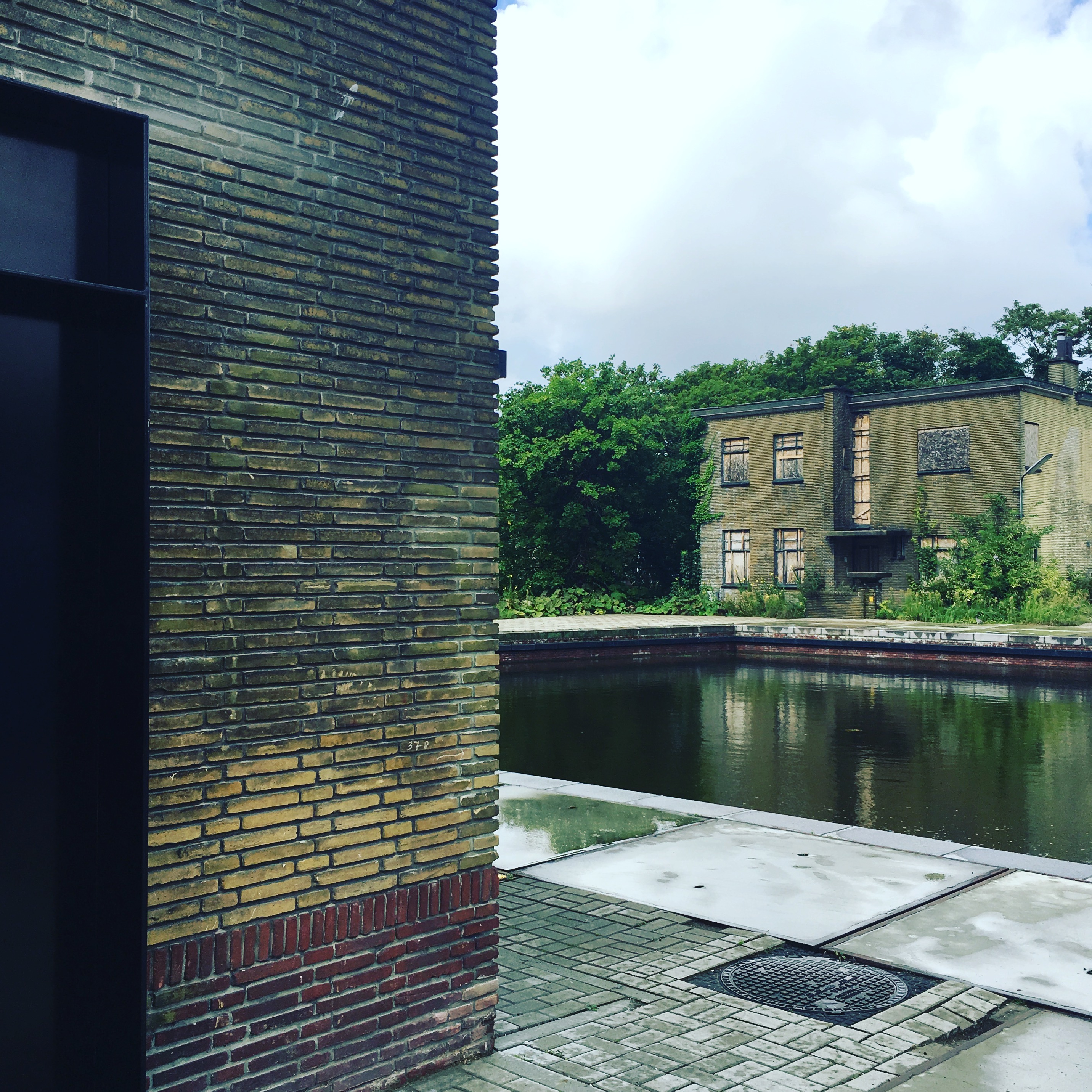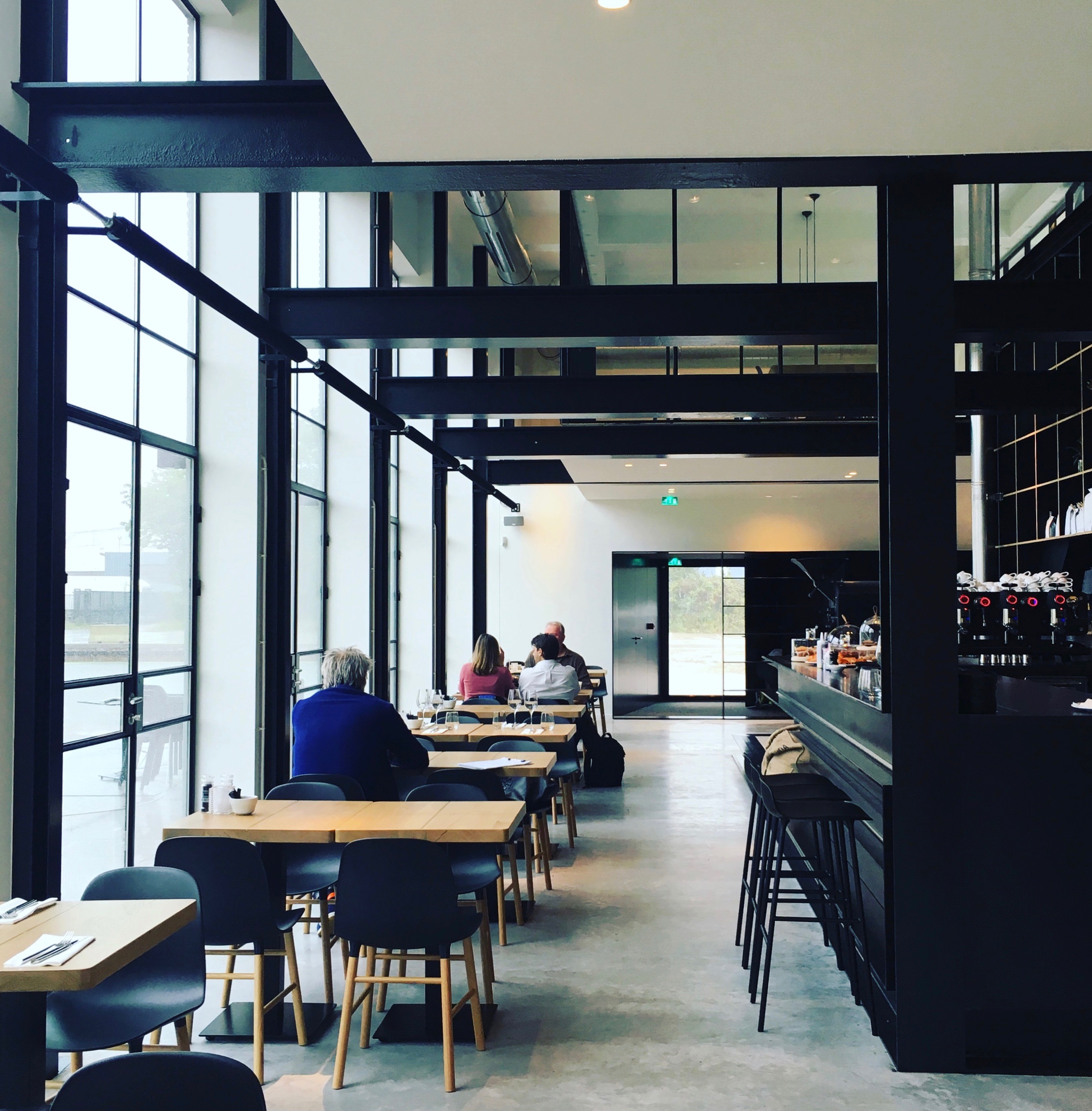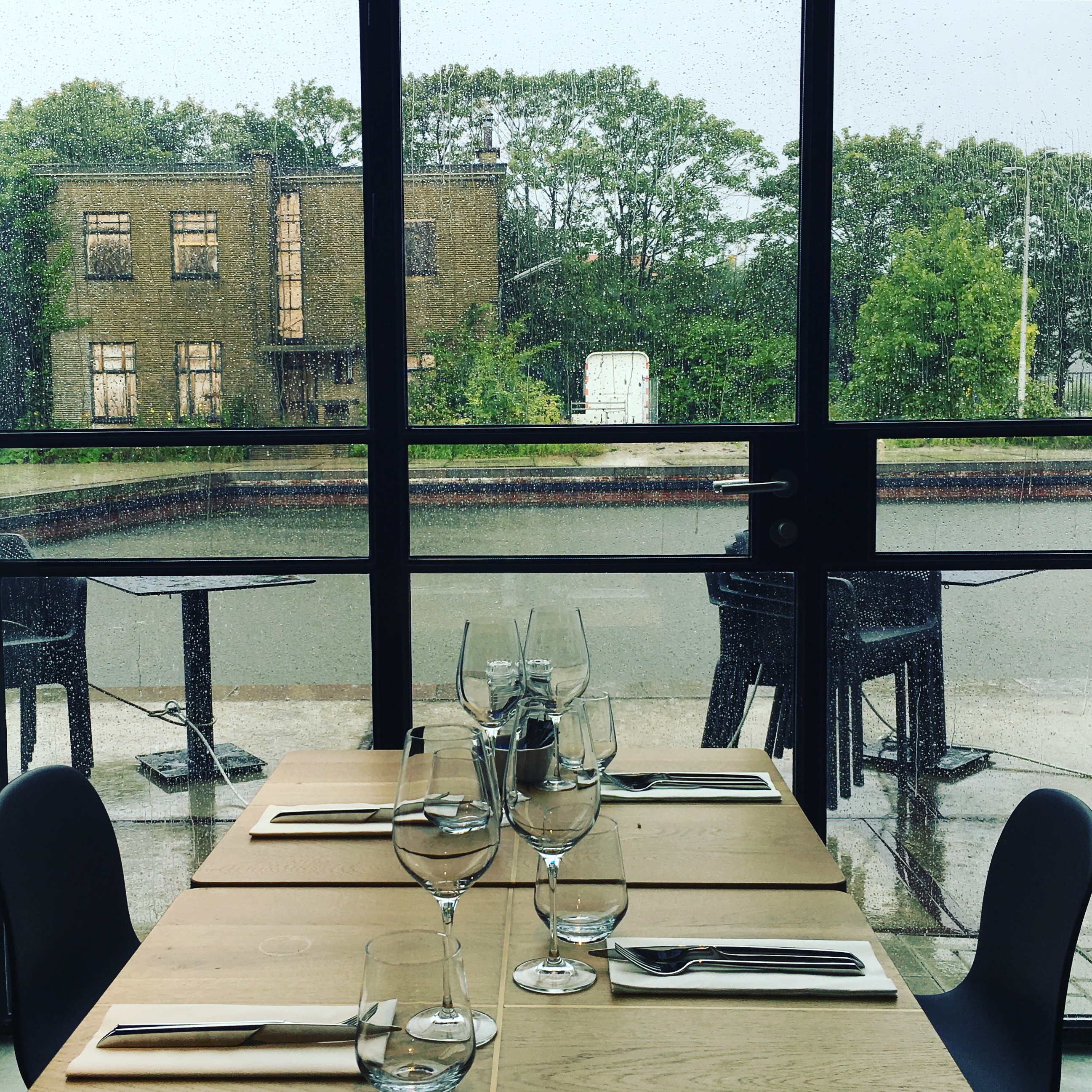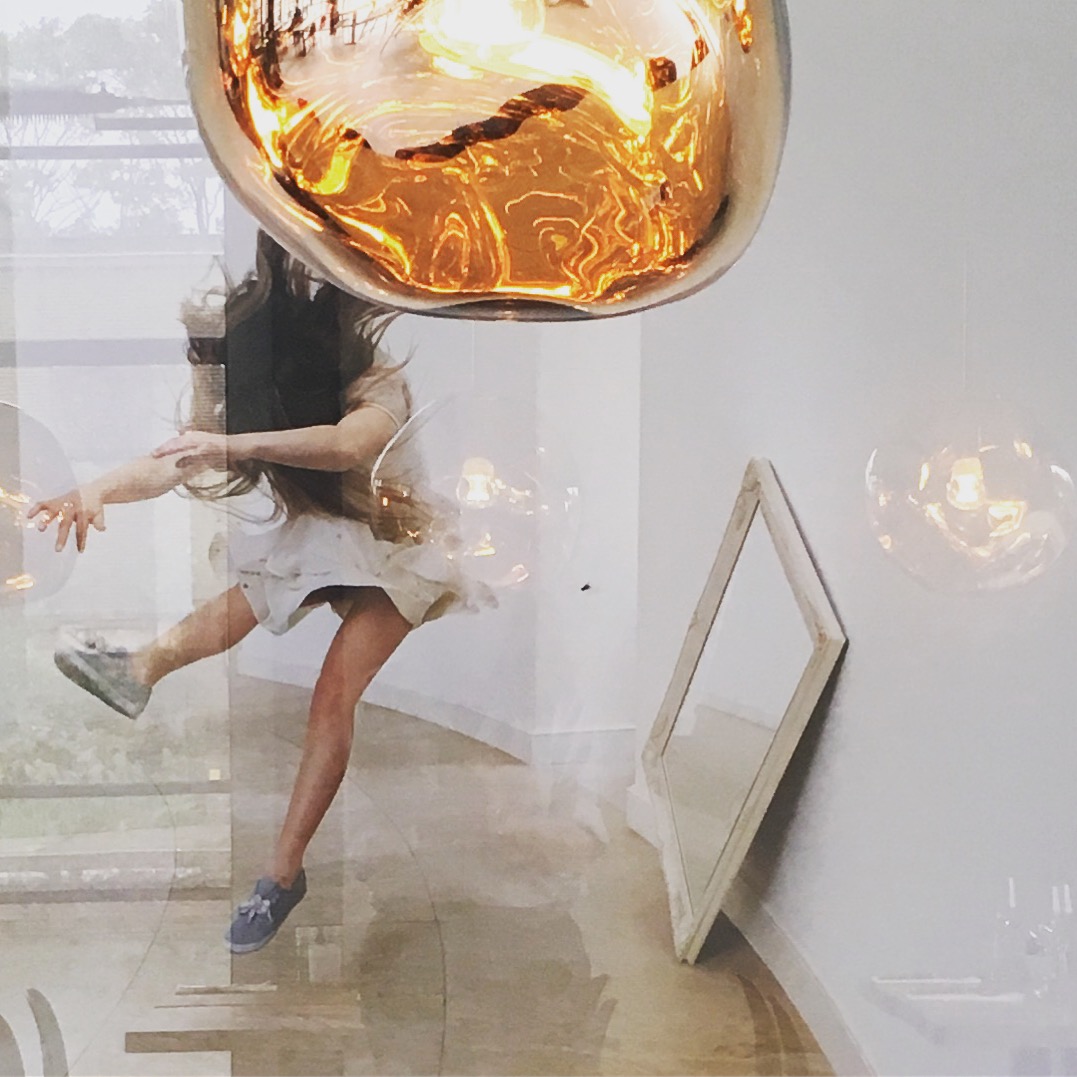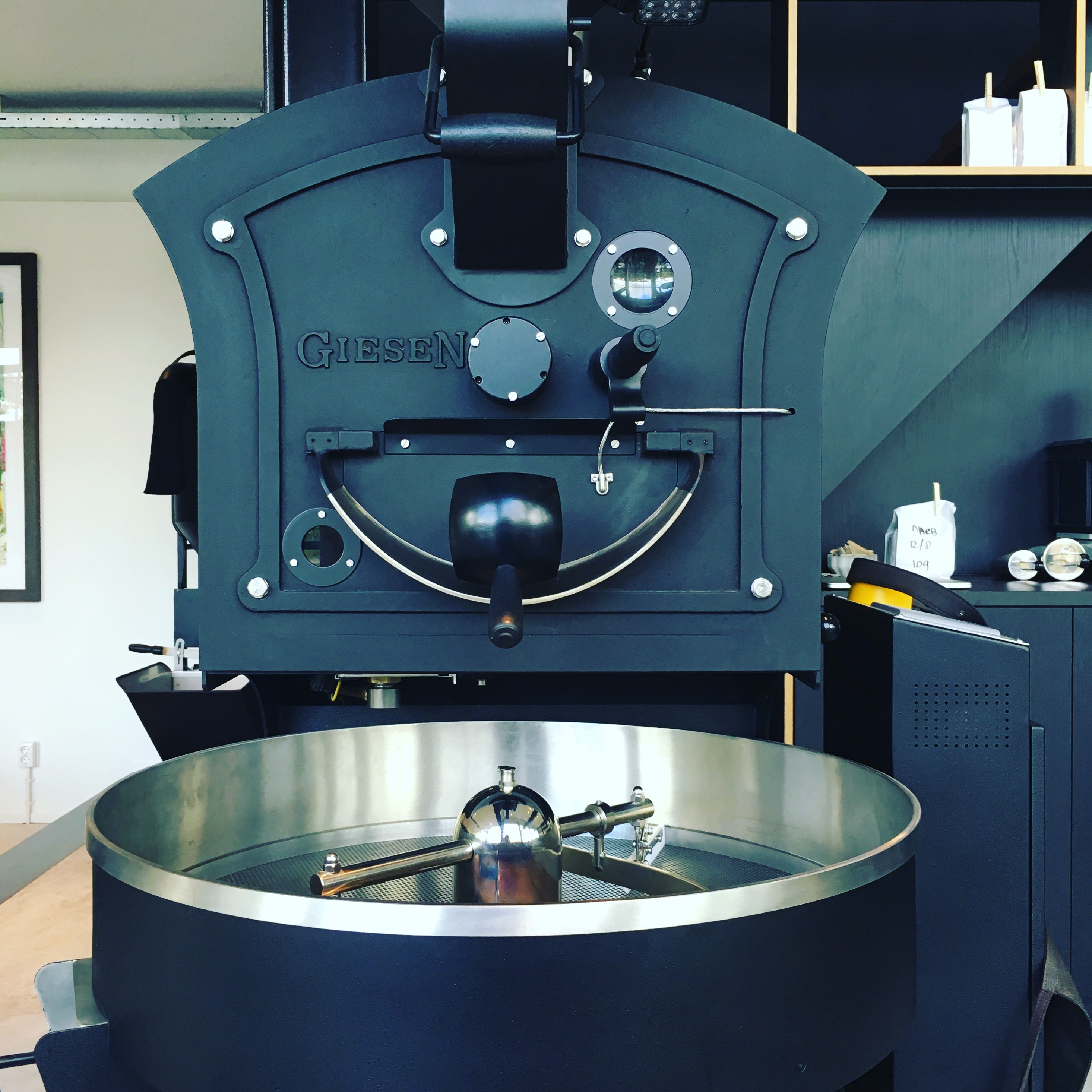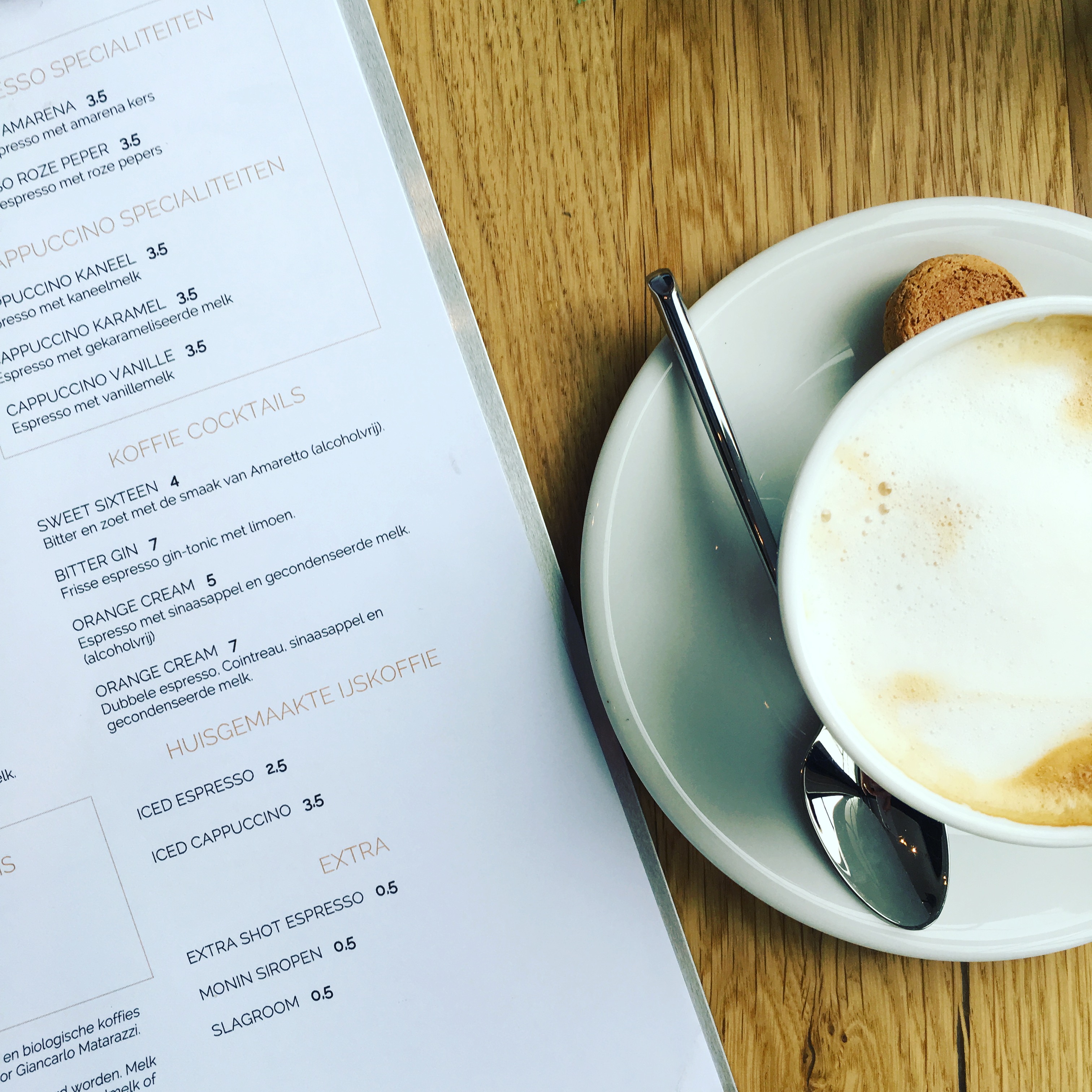 More // Capriole Cafe
Tekst & Pictures // Rosan Gompers
The Style Office is a storytelling magazine on urban work- & lifestyle aimed at the next generation creatives & entrepreneurs. We love to share ideas and stories on new ways of working and creative entrepreneurship AND we love to inspire you on a great work- and lifestyle // hashtag #designyourlife // read more about us and learn what we can do for you. We'd love to meet you!