If you want to enjoy a great and stylish Danish breakfast or lunch, you must visit Atelier September in Gothersgade.
This place used to be an antiques shop, which is still visible in the interior design. The French classics mix perfectly with the modern design pieces. The atmosphere is serene and breathes a peacefulness which gives a relaxing break in between working, shopping or visiting the ateliers in this neighbourhood.
The menu consists of light breakfast and lunch dishes, with a very nice avocado sandwich, rye bread with soft boiled egg for easy Sunday mornings, fresh yoghurt, granola and fruits, but also salads and the famous Danish potato salad.
All this, together with the smile of the chef, makes you want to stay at this really perfect kitchen table for ever.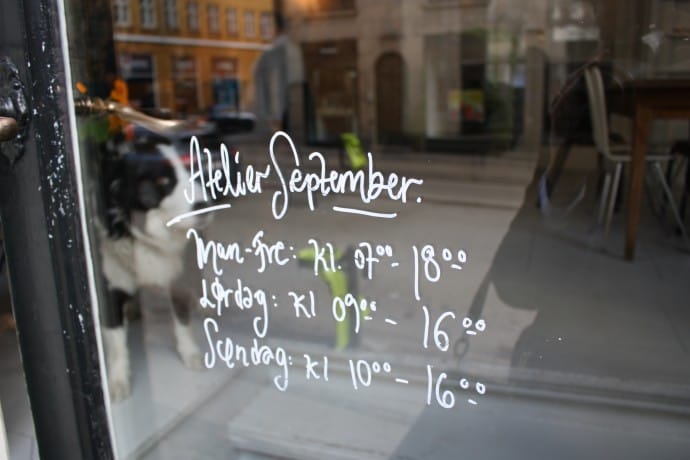 www.atelier-september.dk
// food pictures Pinterest via The Little Things