How to get the most out of your travel experience, city trip or business incentive? How to take it to the next level when you are well traveled? Are you eager to look behind the city facade? Entertaining clients or looking for business inspiration and fresh ideas? Never stop exploring. One of my most memorable off the beaten path and enriching experiences was an urban safari in New York City, curated by Dutch New Yorker Pim Philip.
Meet Pim Philip
Pim Philip, New York City resident for more than six years, can show you New York's unpaved paths. New York is a city where trends arise every day. Today's movements are replaced with new ones in a wink and urban areas evolve continuously, following the economic, social and cultural heartbeat of the city. For Pim, who for many years worked as a director and innovator in the retail sector in several countries, it is his second nature to tune into fast changing trends and urban developments. Pim provides a unique and fresh experience for his guests every time.
My curiosity for hip trends, interesting concepts and special places combined with my interest in people's drives, help me to empathize with a group and create a tailor made experience
Street art bike tour
I meet Pim in the lobby of The 50 Bowery Hotel. Ready for a street art bike tour! Pim is just as spontaneous, enthusiastic and easy going in real life as during the contact by email. On our walk to the bicycle rental, we discover many similar interests. Whether it concerns business trends, economic developments, trendy cultural topics or cool places to see and be; it's interesting and fun to hear Pim's view on what's happening and what originates in New York City.
Williamsburg
We plan to go to Brooklyn, Williamsburg first. Discover the part of the city where urban, cultural and social developments go fast. The part of the city where the hipsters and yuppies move in because of its hipness. And the part of the city where the artists move out because rental prices have become unaffordable. The neighborhood loses it rawness and creatives experience it as too gentrified. The developments at the former Domino Sugar Factory, The North Brooklyn Farms and The Lot Radio are absolute highlights. And imagine biking in one of the coolest parts of the city and crossing the cool Williamsburg Bridge with it's beautiful tones of red…
Bushwick Collective
Limelight of the bike tour are the streets of Buschwick filled with street art. Conceived and curated by Bushwick native Joe Ficalora, The Bushwick Collective has evolved into an impressive open-air gallery, attracting and featuring local and international artists like Dasic Fernandez, Sipros, Wisbe and Michel Velt. The art and artists change each year.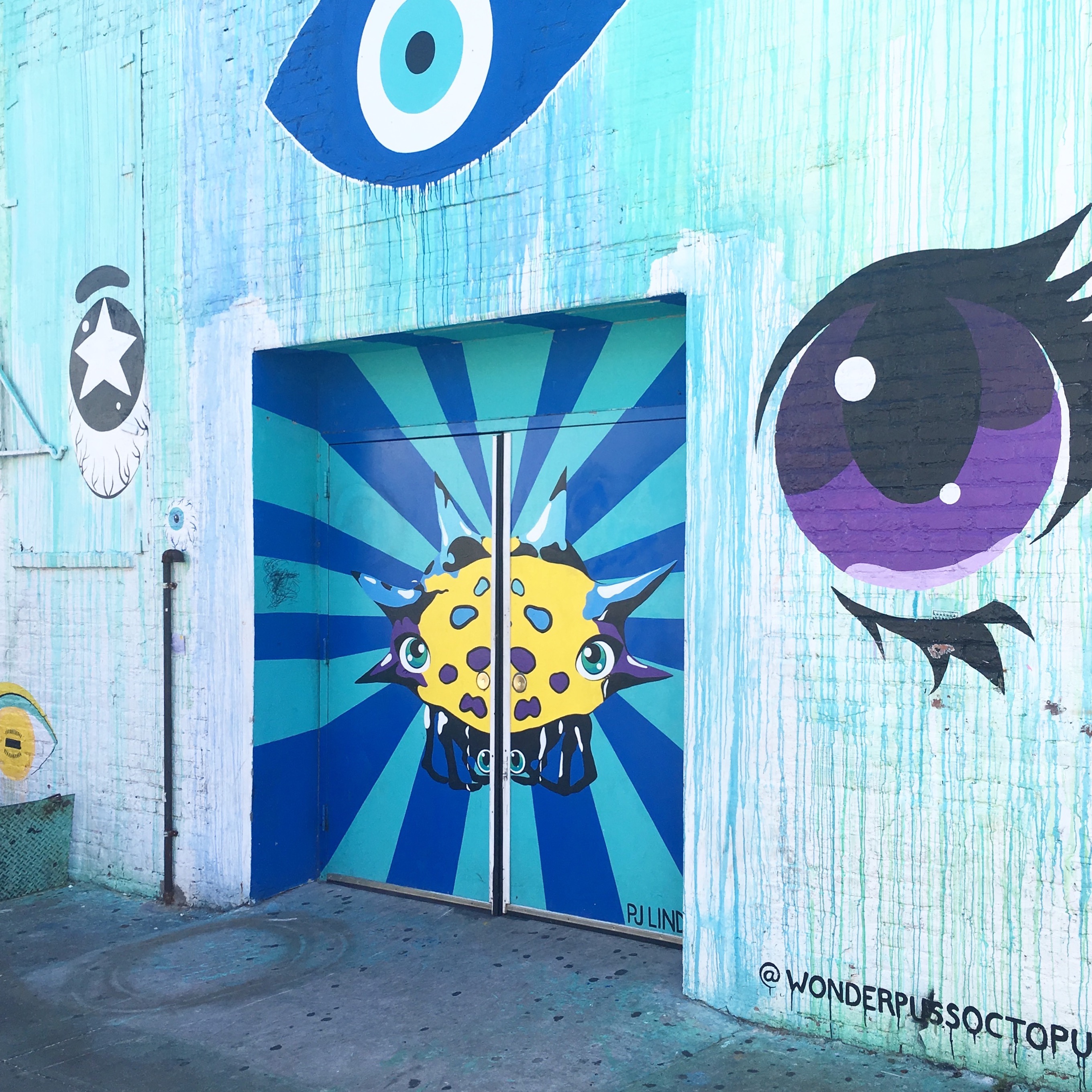 Within the past few years, the expanding Bushwick Collective has transformed the environment from a grey industrial neighborhood into a colorful creative destination. A development that attracts other movements, like the rise of coworkingspaces and urban cooperative farming.
DUMBO
After a stop at Roberta's // best pizza in Brooklyn and a hip urban space // we continue our tour towards Dumbo. And yes, I took that picture too…
Dumbo is a well-developed and touristic area. The views over The East River towards Manhattan are world famous. The new Empire Stores, based in a beautiful old warehouse, are another reason to visit this area. The riverside park gives you an idea of the developments that are to be expected on the old quays in Williamsburg.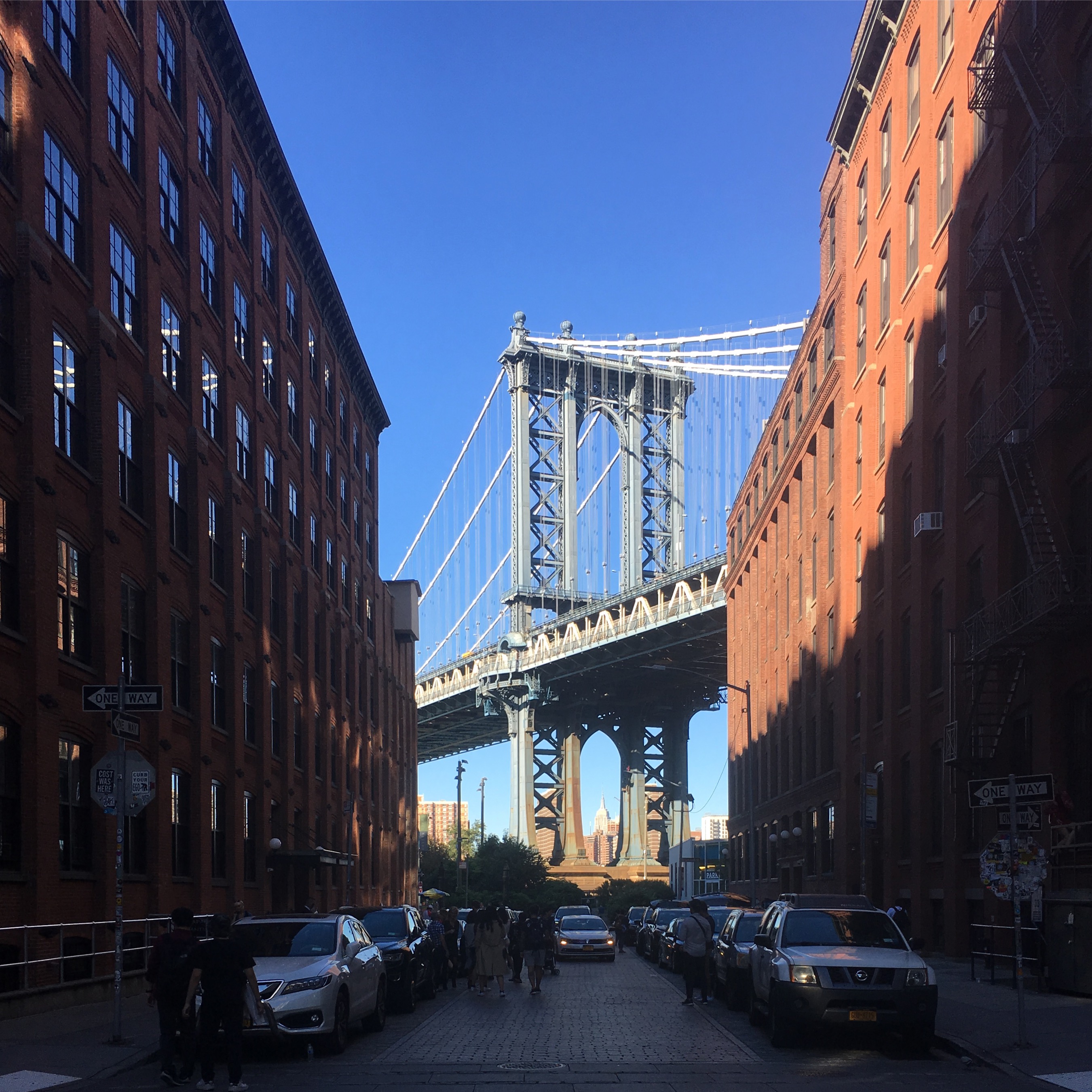 Retail Safari
Pim is not your ordinary guide. His exclusive events, custom made incentives or retail safaris are well prepared and not one experience is the same, especially when catering business groups.
"For the trade association for butchers I created a behind the scene tour of the NYC butcher culture, meaning waking up early to visit The Ottomanelli & Sons Meat Market, a true New York City institution and a slice of nostalgia. With a group of creative entrepreneurs I was able to visit the Rockefeller Estate for a private tour."
Pim has been a great host, trend watcher, connaisseur and storyteller during a magnificent day in New York City. A journey with Pim gives you a new perspective on the city. Whether is concerns a business trip, inspirational trip or exploring the city with group of friends, Pim's expeditions will surprise you! I felt like going out with a good friend. So, perfect excuse to finish the day with a toast to life and some rooftop cocktails…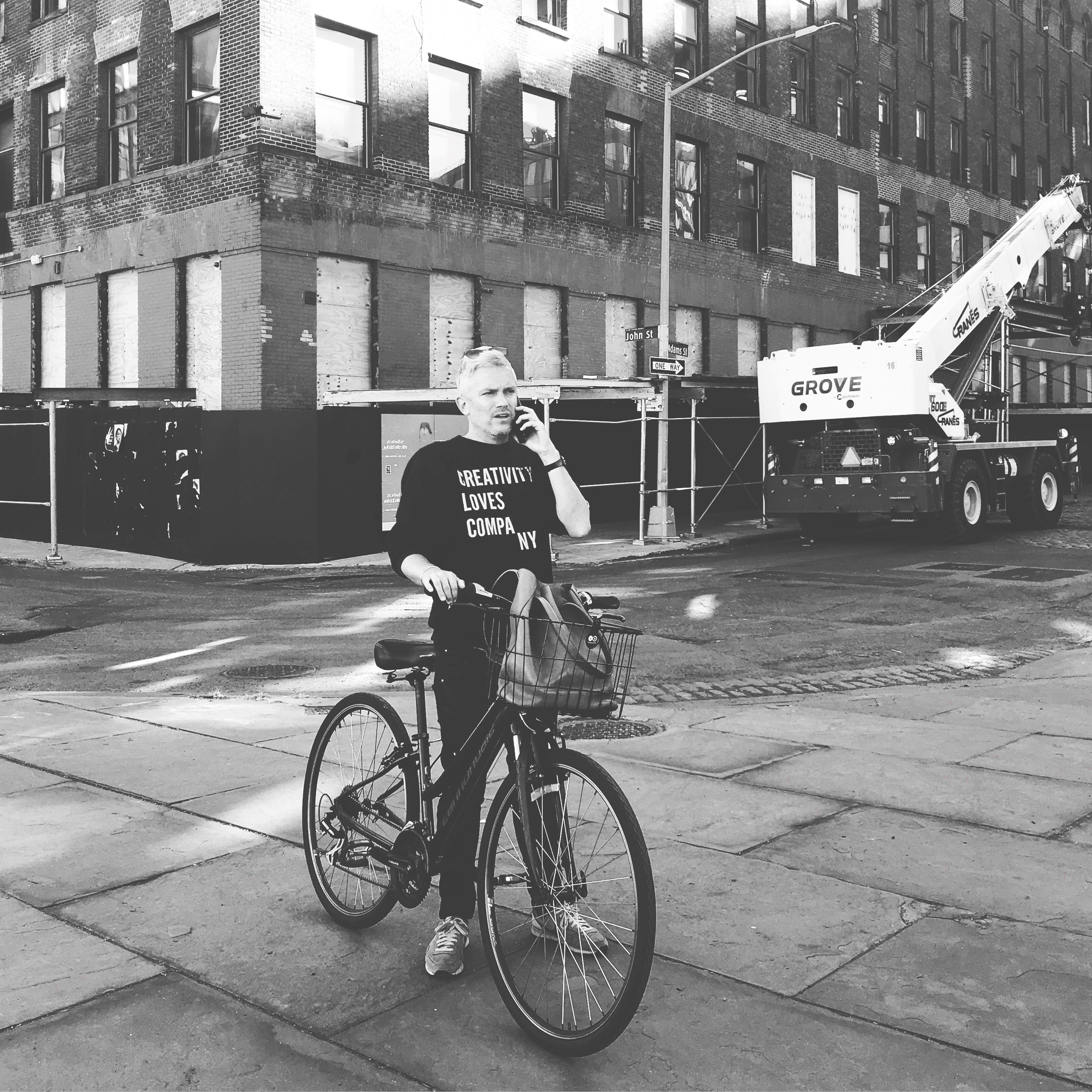 Stay tuned for a retail trend update by Pim in our online magazine!
More on Pim Philip // pimphilip.com
Text & pictures // Rosan Gompers
The Style Office is a storytelling magazine on urban work- & lifestyle aimed at the next generation creatives & entrepreneurs. We love to share ideas and stories on new ways of working and creative entrepreneurship AND we love to inspire you on a great work- and lifestyle // hashtag #designyourlife // read more about us and learn what we can do for you. We'd love to meet you!