I invite you to connect, find new inspiration on a great work- & lifestyle and boost your business…
Join us for a unique coworking retreat at an authentic finca in the northern part of Ibiza ! * Informing you soon about new dates *// 
Spots are limited to creative business owners, bloggers, entrepreneurs or anyone interested in working on their (online) business challenges.
We believe you can work on your business, focus and create while enjoying the stylish surroundings and creative energy of this beautiful place in Ibiza. We invite you to taste this way of working and experience a week of coworking. Coworking is the next best way of developing yourself and your business. Join us?
Who is it for?
Creative business owners, starting entrepreneurs or anyone ready to bring themselves to the next level.
Step out of your daily routine and boost your creativity
Create focus and work on your business challenge in a fully facilitated setting
Learn from others and different angles
Apply new insights directly and get feedback in a 'trusted' group
Meet likeminded people and expand your network
Experience a coworking culture and the digital nomad lifestyle for a week
Get that bit of pampering 'The STYLE Office way'
We created this retreat for this purpose & we can't wait to share this experience with you in person.
Work and inspiration in a bohemian setting
Take aways include at least // Clarity on your mission, why and story (learn how to create a manifesto and communicate authentically and sincere) // Stronger personal brand (learn how to live the manifesto) // Business focus // Improvements on social media strategy and online marketing // Insights to improve your work- and lifestyle// New friends and expansion of your global network //
Program & Activities
Enjoy the benefits of a partly organized program combining personal quality time to explore new things:
Day 1 // Arrival, early check in possible // First shares, stories, goals and laughs // Welcoming lunch // Time to work or discover the island (*)
Day 2, 3 and 4 // Yoga & meditation or bootcamp // Breakfast // Workshop, skill sharing, working, talks // Sharing lunch from the farm at Can per Sord // Time to work or discover the island
Day 5 // Yoga & meditation or bootcamp// Access to the famous Atzaro Spa: Relax & Reload // Farewell BBQ
Day 6 // Early breakfast // Check-out and goodbyes
(*) Feel free to do what you want, relax or work, discover the island all by yourself or with others. We will share our tips and discoveries or take you to some cool places and restaurants if you want.
What's included?
Coworking & networking:
Workshops – we start each day with a short expert workshop on the topics mentioned
Skill Sharing – feel free to share knowledge that you feel others might benefit from
Think Tanks – if you have a (business) idea, present it and let us be your focus group
Inspiring Talk – we will invite a special guest and introduce you to some people living on the island
Stay of 5 nights in agriturismo Can Pere Sord in a beautiful room in the garden with access to the swimming pool and hot tub or with a private balcony
Use of the garden, swimming pool, hot tub, lounge beds and access to garden bar
Breakfast
Lunch fresh from the farm on the first 4 days
Farewell BBQ on the last day
Yoga & meditation classes by Jill Stolk
WIFI
Organization of activities
The STYLE Office online travel guide and the latest insiders tips

Ibiza magic
Prices
// Shared big room with private balcony (3 single beds): 800,- euro per person
// Shared big room with private balcony (2 single beds): 950,- euro per person
// Couple or close friends room (double bed): 800,- euro per person
// Private room (big bed): from 1050,- per person
Prices ex BTW/VAT.
Stay tuned for an early bird fee. Room guarantees upon availability.
The finca
Can Pere Sord is an authentic old finca near San Juan de Labritja on the Spanish island of Ibiza. This unique location away from the buzzing tourist areas is located on the northern edge of the island and owned by a welcoming Spanish family. The finca is part of their beautiful farm. Pere and his family serve food from the farm…
Can Pere Sord is a 25 minute drive from Eivissa and the airport, 15 minutes away from St. Gertrudis and close to some great restaurants and beautiful secluded beaches. The surroundings are peaceful and green. You will find yourself in the middle of the old olive and fruit trees….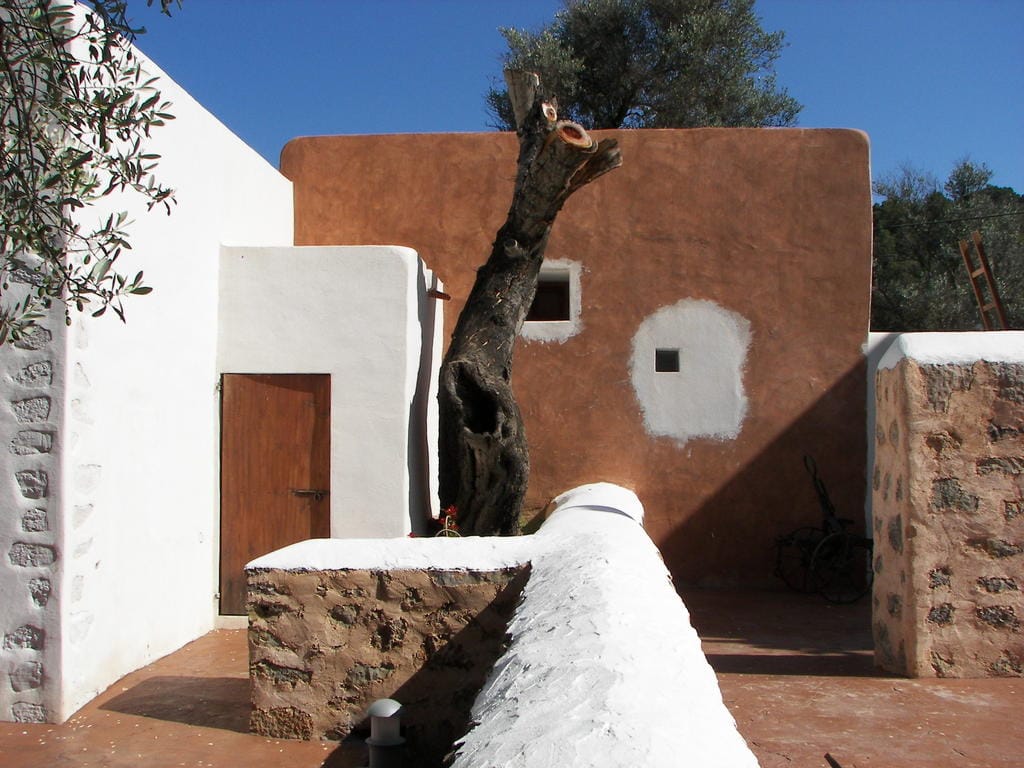 Finca Can Pere Sord
About us
Rosan is the founder of The STYLE Office. Having worked as a consultant and expert on new ways of working and being an entrepreneur for many years, she decided she wanted to reach her audience in a different way. She started The STYLE Office to inspire creatives and entrepreneurs to create a great work and lifestyle, showing different paths and sharing stories, traveling through Europe. She combines this with her skills to find the best hotspots, off the beaten path experiences and latest business trends. Rosan will be your host during this bohemian retreat. Next to sharing her business insights and personal eye-openers, she loves to show you around the island and connect you to her network.
Share my network, inspirations, insights and personal experiences on creating a great (and the new) work- and lifestyle
How to get to Ibiza?
Daily flights to Ibiza airport from most main airports in Europe. If you fly through Amsterdam we advice you to check flights with Transavia.
How to get to Can Pere Sord and move around the island?
It's the smartest to hire a car/cars and see if we can share these. Please inform us on your preferences, so we can arrange the the best group deal, fitting your personal needs.
Register // more info
Please register or send your inquiries at info@thestyleoffice.today. Please let us know your room preference, diet or health restrictions, and transportation preferences.
After registration you will receive a conformation and we kindly request you to pay 50% upon booking. The other 50% is due before the start of the retreat.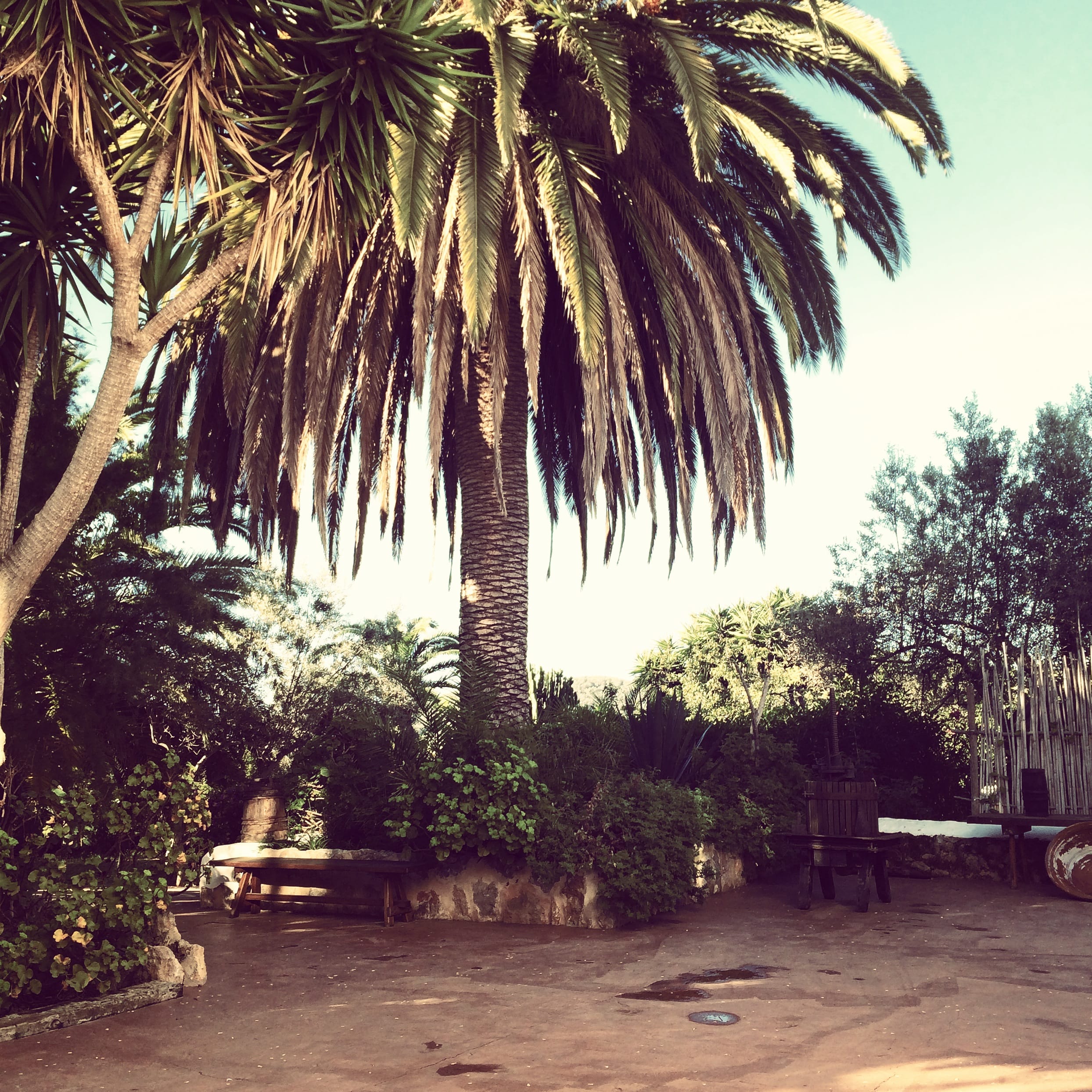 Questions & Answers
How many people will attend the retreat?
The minimum of creative business owners and entrepreneurs is 6, the maximum will be 10.
How's the weather in September and April? 
The average temperature in September & April is 20 degrees. In the evening it can be chilly. We prefer to stay in Ibiza in the early or late season to fully enjoy the island's spirit and energy.
Can I cancel?
Once the ticket is purchased, it cannot be refunded. If you can't attend, please contact us. If we have a waiting list, we can arrange to transfer your ticket. If we don't have anybody on the waiting list, you are responsible for finding someone. Tickets are finalized 30 days before the retreat, after that tickets can't be transferred.
What does a shared room mean?
If you register for a shared room, bed- and bathrooms will be shared with group members. This retreat is designed for you to connect and collaborate with new people.
My business is new. Should I attend?
Absolutely yes. If you are new or seasoned this is a great opportunity for you to connect and network with other amazing people.
Can I come with a friend, my spouse, boyfriend/girlfriend?
Sure. If your friend or spouse is a creative business owner, entrepreneur or willing to work on a business challenge, he or she is more than welcome!
// Related posts to get more background and the vibe…
Co/working Ibiza // A great idea!
Getting things done // Hideaway Ibiza
The Style Office is a storytelling magazine on urban work- & lifestyle aimed at the next generation creatives & entrepreneurs. We love to share ideas and stories on new ways of working and creative entrepreneurship AND we love to inspire you on a great work- and lifestyle // hashtag #designyourlife // read more about us and learn what we can do for you. We'd love to meet you!