If you're just back from your holiday and want to stick to that luxurious breakfast feeling or if you are in the mood for a cheerful healthy breakfast, Pistache Cafe in The Hague is your place to be!
While the beautiful greens in this place might remind you of the former 'van Prinse & Co', new owner Laura, who used to work at Mama Kelly, brought her inspiring vision on style and healthy food to live in this place.
For those who still belief that healthy eating is boring, Laura will challenge you. It's difficult to choose between the buckwheat pancakes or the homemade granola. I choose the acai bowl with a lot of fresh fruit. For those who like to cheat, Laura serves great cakes and the special SUE sweets are vegan, lactose and gluten free. But check the menu for yourself. Also for bread and salad lovers there's a great choice.
The interior is clean, cute, Scandinavian and light. It's Laura. I love to sit at the window and watch people biking on their way to work…
Last but not least, it's the relaxed atmosphere in this place as well as Laura's friendliness and personal touch I like most. No matter how cool or trendy a concept can be, the people make or break a place…
Start the day with a smile!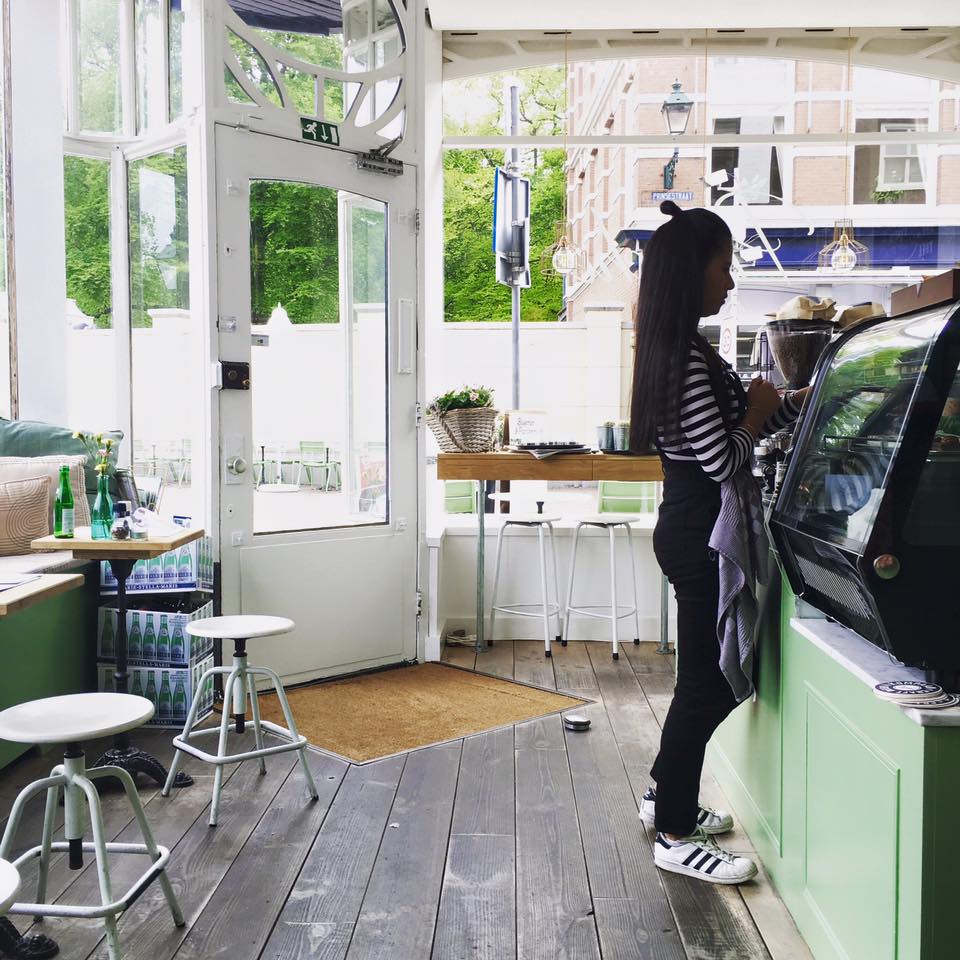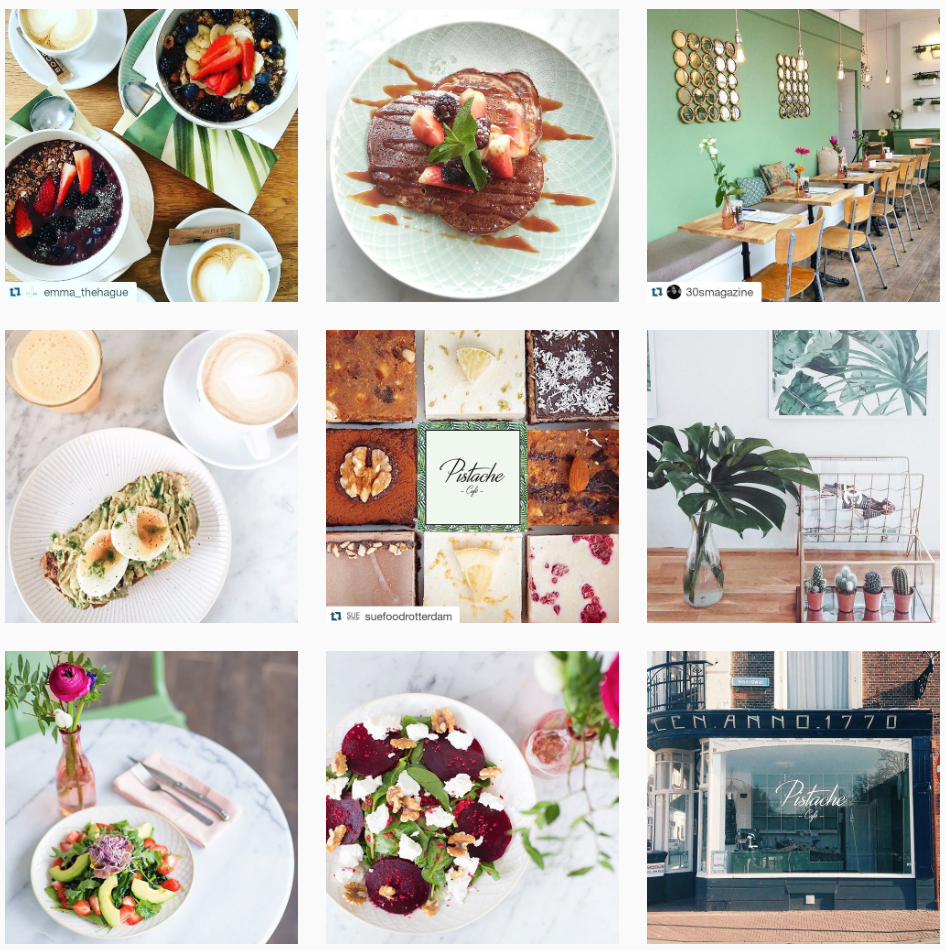 // Check out Laura's great Instagram feed
Tekst & Pictures // Rosan Gompers
Picture Pistache Mini via Pistache Cafe //
The Style Office is a storytelling magazine on urban work- & lifestyle aimed at the next generation creatives & entrepreneurs. We love to share ideas and stories on new ways of working and creative entrepreneurship AND we love to inspire you on a great work- and lifestyle // hashtag #designyourlife // read more about us and learn what we can do for you. We'd love to meet you!