Vaak haast ik me 's ochtends naar kantoor of klant. Het liefste geniet ik echter rustig van mijn eerste koffie in een fijne koffiezaak voordat de werkdag begint. In deze setting kan ik op maandagen het weekend gevoel nog even verlengen of me focussen op de schone lei: de to-do list voor de week. Er zijn ook dagen dat ik, ondanks goede voornemens over ochtendrituelen en zen, direct wordt meegesleurd in mijn inbox. Dat zijn de dagen dat ik – mits geen afspraak – blijf hangen op de fijne plek en er de do-first klusjes wegwerk.
Mijn favoriete Haagse coffee #togo or #tostay plekken van dit moment:
Old time favorite // Boosty Fredrikstraat
Fijne no-nonsense koffieplek. Prima espresso en soja cappuccino's, meestal met glimlach. Een healthy boost erbij als je wilt. Fijn is dat je er tot negen uur vrij, en meestal voor deur, kunt parkeren. Boosty is vanaf acht uur open, ideaal dus voor koffie to go voor de eerste autorit. Boosty is in 2006 opgericht door twee hotelschool studenten, Jorik America en Philippe van de Wetering, die inmiddels gestaag hun franchiseonderneming uitbreiden, o.a. naar Amsterdam en Curaçao. Helemaal niet erg om je centen bij leuke ondernemers uit te geven!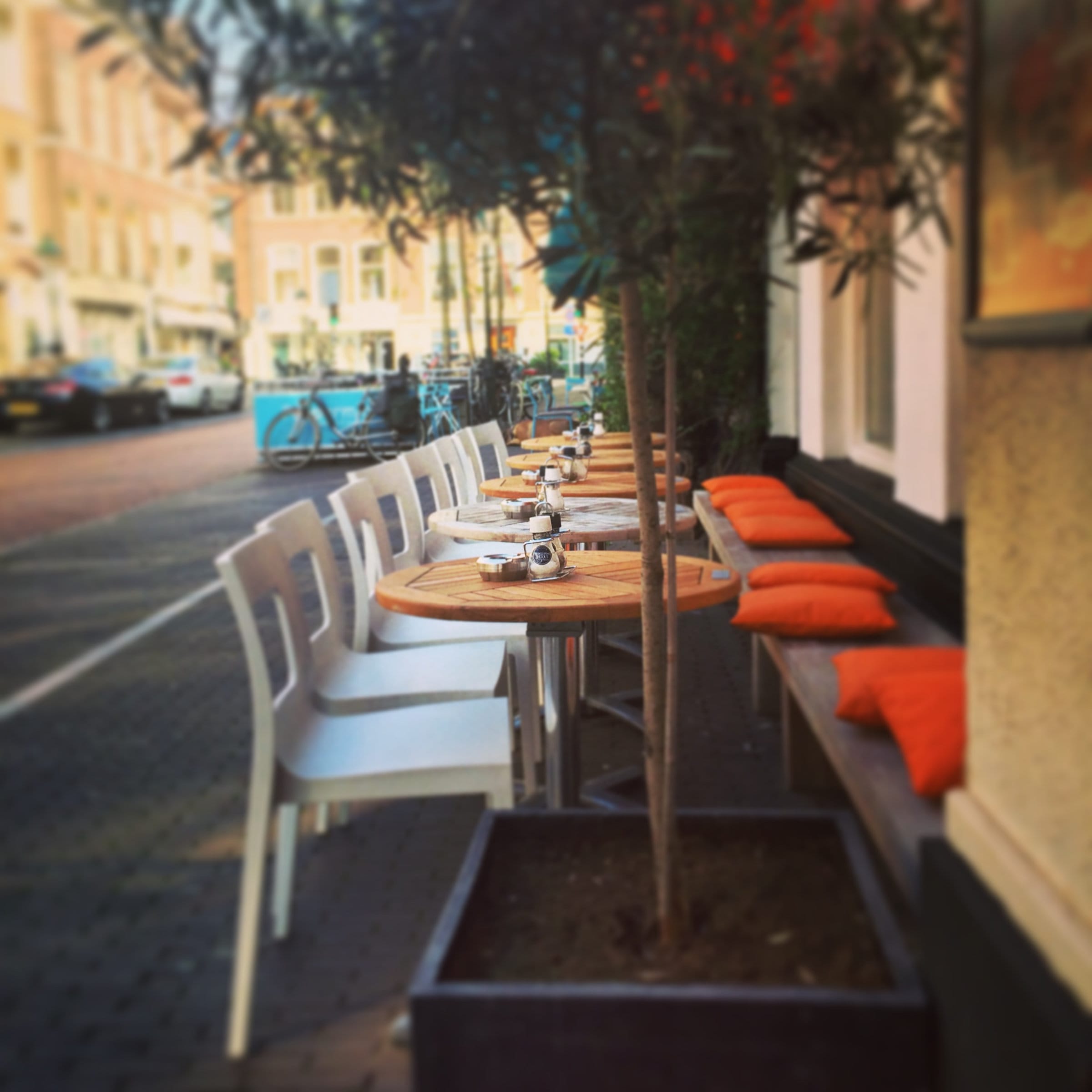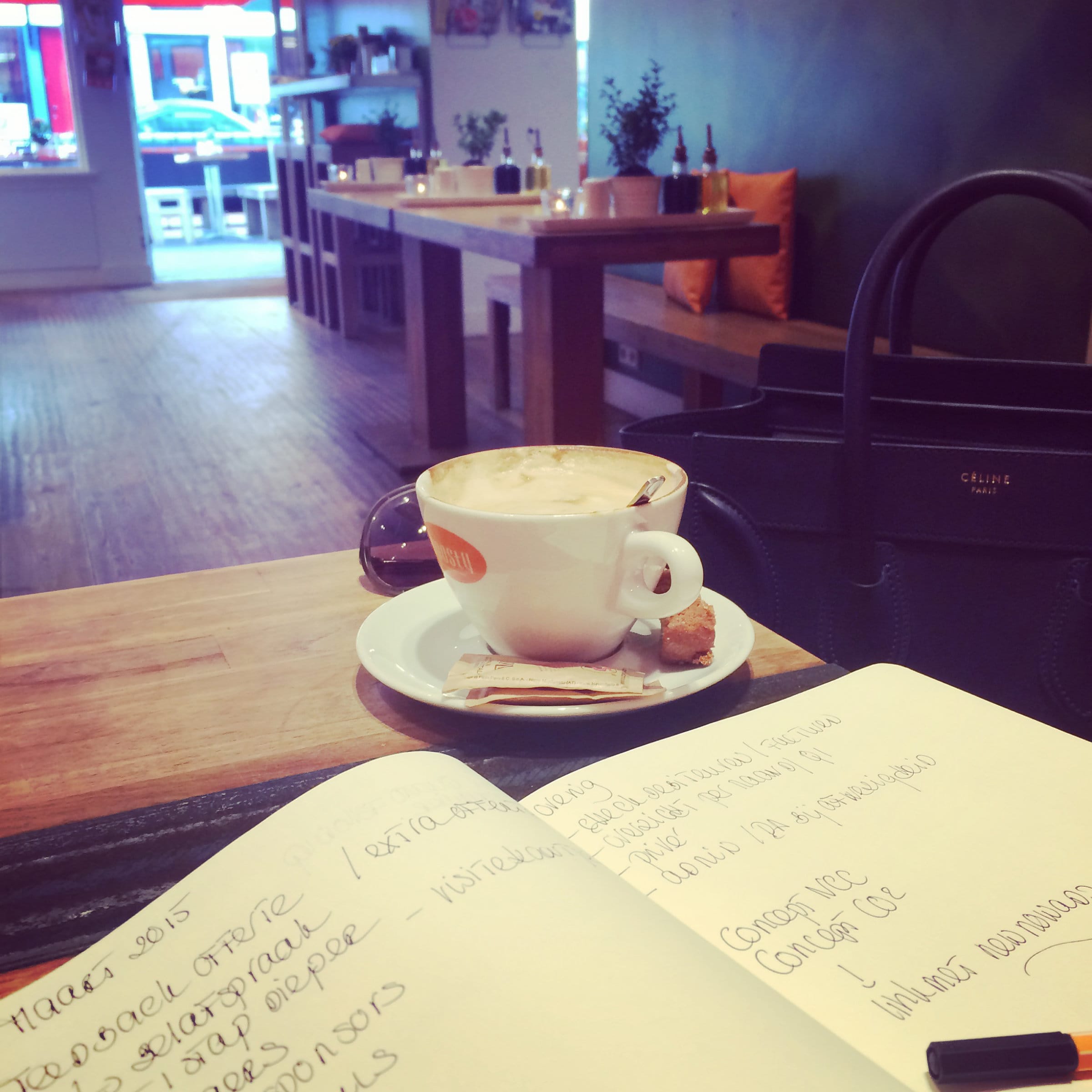 Creatives shot // Lola Bikes & Coffee
T-shirts, fietsen en koffie met karakter. Dat is het recept van Lola Bikes & Coffee op het Noordeinde. Hier hangt niet alleen de geur van het eigen koffiemerk Kampala Gold (biologisch en direct ingekocht bij kleine plantages zonder tussenkomst van andere partijen). Bij Lola hangt door de week een zweem van creativiteit, brainstorms en de geur verse blogs. In het weekend tref je er in alle vroegte de mannen en vrouwen van de Lola Cycling Club. Verder vind je er overheerlijke zelfgebakken taart, mooie boeken over fietsen en… fietsen. Handig: je kunt de Kampala bonen laten malen voor thuis. Lola is tof and much more. Have a look!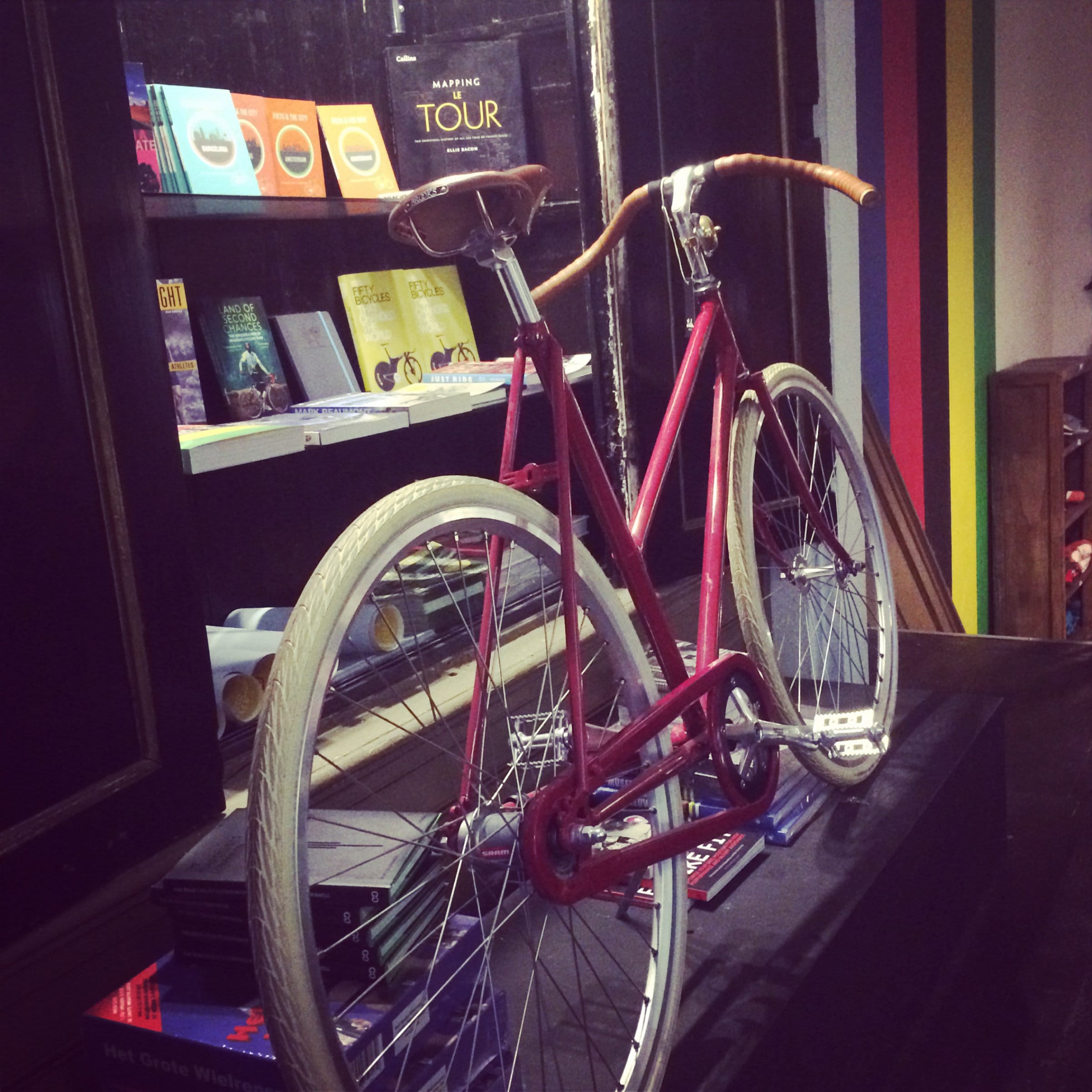 Ingetogen en speciaal // Amalia
Amalia, op mijn fietsroute in de Molenstraat, is something else. Een zaak met lef. Amalia is een Portugese conceptstore. Je vindt er behalve zorgvuldige gezette koffie geserveerd in prachtig servies, een scala aan Portugese producten: Portugese wijnen, fine foods, soaps en zelfs tassen en schoenen. Voordeel: sta je in Lissabon in de rij voor Pastel de Nata, hier kun je in alle rust genieten van deze bekende Portugese lekkernij. Bezoek Amalia in de Molenstraat op 18b.
Koninklijk en vrolijk // Van Prinse & Co
Omdat ik ervoor langs de paleistuinen moet fietsen, vanwege de fijne ontbijtkaart en het vrolijke interieur. Niet de allerhipste wel een echte Haagse koffieplek. Met koninklijk tintje. Je kunt bij Van Prinse & Co ook heerlijk lunchen, een picknick mand halen en in de Paleistuinen neerstrijken en zelfs een privé-diner organiseren. Ik parkeer er 's ochtends graag mijn fiets even.
www.boosty.nl
www.lolabikesandcoffee.nl
www.vanprinseco.nl