Den Haag heeft internationale allure en werkt hard aan haar naam als design stad. Een restaurant met de kosmopolitische uitstraling van Mama Kelly ontbrak daar nog bij. Maar die is er nu! Deze urban bistro is gevestigd op het terrein van de rauwe Binckhorst en de Caballero Fabriek, workspot voor innovatieve en creatieve bedrijven.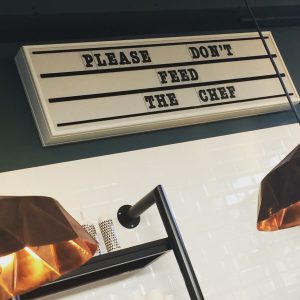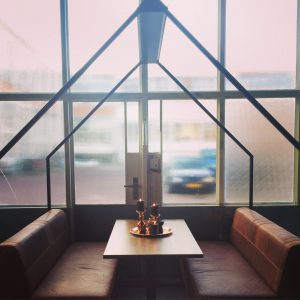 Design
Mama Kelly is gevestigd in het ketelhuis van de Caballero Fabriek, de voormalige 'machinekamer' van de sigarettenfabriek. Deze industriële setting bleek een mooie uitdaging voor ontwerp- en designbureau De Horeca Fabriek. Zij vielen als een blok voor het ketelhuis en het resultaat mag er zijn. Industrieel en intiem, design en toegankelijk. Gelukkig is de basis van het ketelhuis behouden. De nieuwe elementen versterken de sfeer van het beton, de stalen deuren, ruwe muren en de robuuste olie ketels. De indeling van de enorme ruimte in een restaurant, een bar en een open keuken met ruimte voor groepen (slim), brengt sfeer. Tel daar het witte linnen, de kaarsen en de kleurstelling in groenen, grijzen en zwart bij op en je hebt het Mama Kelly concept.
Kaart
Overzicht en duidelijkheid. Dat is fijn als je een menukaart moet lezen. Mama Kelly heeft een paar van haar favorieten prominent op de kaart gezet. Stoere ambachtelijke kip van de slow grill en chique kreeft in verschillende variaties. Ik proefde er de klassieke versie met boter en citroen. Daarnaast heerlijke vegetarische risotto's en salades. Haagse frieten van Jack Sackman, beste patatbakker van Den Haag, on the side. Mama Kelly is ook open voor de lunch, met broodje kreeft op de kaart. Hoera! Ijsbrant Wilbrennick, voormalig souschef bij Herman Den Blijker heeft nu al een mooie stempel gedrukt op Den Haag.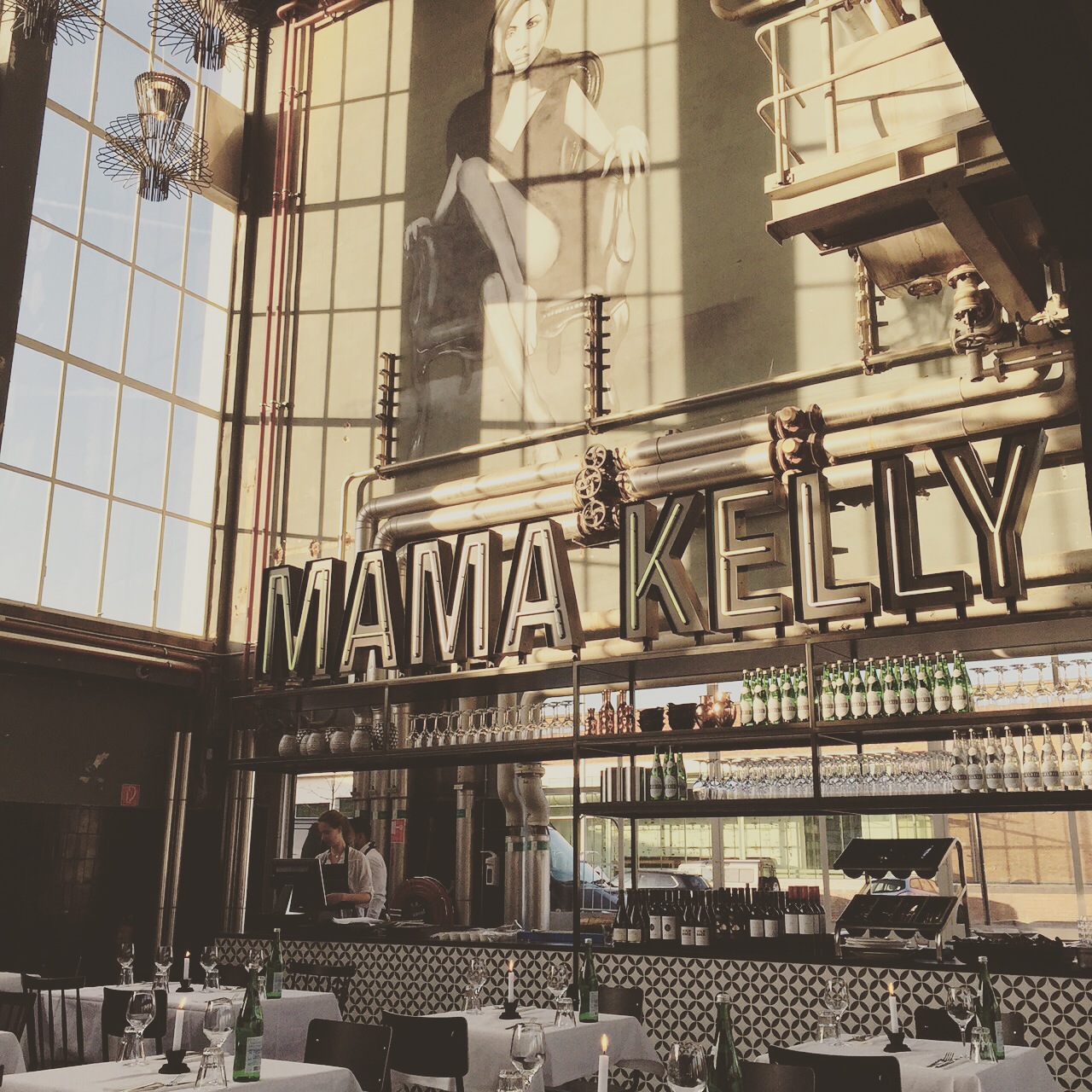 Beleving
Gastvrouwschap heeft Mama Kelly goed begrepen. We werden (ook tijdens de proefdraai-dagen) ontvangen met glimlachen, vriendelijke vragen over drankje en jas en kregen een rondleiding. Vervolgens is het heerlijk vertoeven op het terras voor aperitief of aan de ruime bar met een cocktail. Het personeel in het restaurant is uiterst behulpzaam en eerlijk, ook als er even wat mis gaat. Met een persoonlijke handgeschreven notitie op de zeer acceptabele rekening en met het voornemen snel weer terug te komen, verlaten wij de Binckhorst. De nieuwe Haagse urban hotspot.