Although my friends call me a glamorous digital nomad, enjoying life to the fullest in Copenhagen right now, work needs to be done and I do have some deadlines to deal with. When I told my customers I was going to Copenhagen to live there for a while and do my work in this inspiring city // my 'rule' is that this is not a holiday and that I continue my work/lifestyle as much as I can, enriching it with new experiences // they gave me a few projects that can be done easily somewhere else, feeding my new nomadic lifestyle. Of course, these loyal customers make me very happy!
Being your own boss is awesome, but can be challenging as well, especially when you find yourself in a new office/home, working from coffee places, getting inspirations everywhere and with a lot of attractive distractions in a new cool city to explore. Organization and Zen-like skills are key. Here are some of the apps and tools I use and will be trying out the next weeks to have the perfect and effective digital nomad life…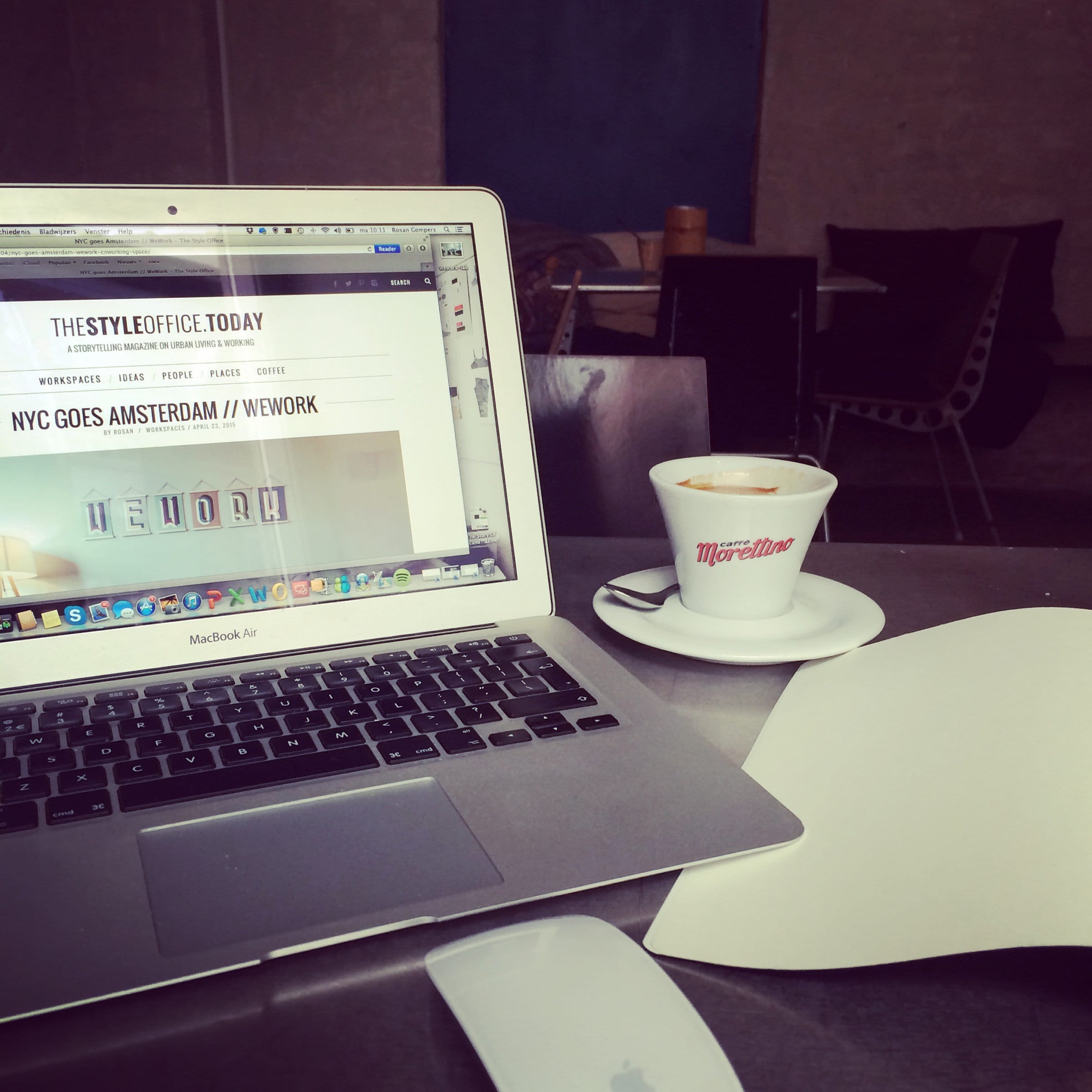 Trello // Trello is a great app to stay organized and work super-efficiently on the road. It's a free service that allows you to create numerous boards for on-going projects and plans. New idea? Just create a board and stick your notes on it.
Pinterest // Since I am a visual person, I love to 'picture' my plans. I use Pinterest to pin my inspirations and share them with others, but also to look up nice office-spaces, work communities, well designed buildings and hotspots I want to visit and smart ideas for the nomadic lifestyle. Because it's open, it's a great way to brand new projects and ideas too.
Corkboard // I have used corkboard on my laptop to brainstorm with colleagues in projects, but now I also installed the mobile version. I love it, since I am an addict to sticky memo's and this is the place where I organize them on my iPhone.
Wunderlist // I lot of my friends started using Wunderlist so I am curious. Wunderlist promises 'the easiest way to get stuff done'. Whether you're planning a holiday, sharing a to do list with a partner or managing multiple work projects, Wunderlist is here to help you tick off all your personal and professional to-do's…
Remember the milk // I started using this app for my personal 'do-not-forgets' and shopping list. Never forget the milk or anything else again. Love the incorporated blog with tips and tricks and option to add locations to your tasks.
iScanner // Easy app to scan your paperwork and organize receipts needed for bookkeeping and keeping track of expenses. Just take a picture of the receipt, contract or letter and email as a PDF to self or your accountant. This is also the way to keep track of my mail and bills from home. I receive all my mail from the office and home scanned in my inbox so I can pay my bills on time…
Skype // Can't do without it, still the best way for me to have a meeting or just say hello to my friends, although I also use Facetime and What's App for teleconferencing.
We Transfer // Smart way to send large format photos and share text or presentation files with my customers. The mobile version is perfect for photos and videos.
Wifi-finder // Wi-Fi hot spots are a blessing for anyone on the go, and it's even better when that hot spot is free. You can connect your smartphone or tablet to the Internet without using up your data plan and risking those awful overage charges.
Podio // My digital project place. Great app to share notes, documents and organize project files in a private project environment with all the project members in your team. I use this app already a long time and it is still a favorite one.
The Mindfulness App // Since my new lifestyle is also about a better work/life balance, a mindfulness app is on my list. The Mindfulness App helps you to reduce stress and increase wellbeing. Scientific research proves that regular practice for 20 minutes a day brings desired effects. Being a digital worker, it is essential to stay refreshed since projects and work are on your mind everywhere you go.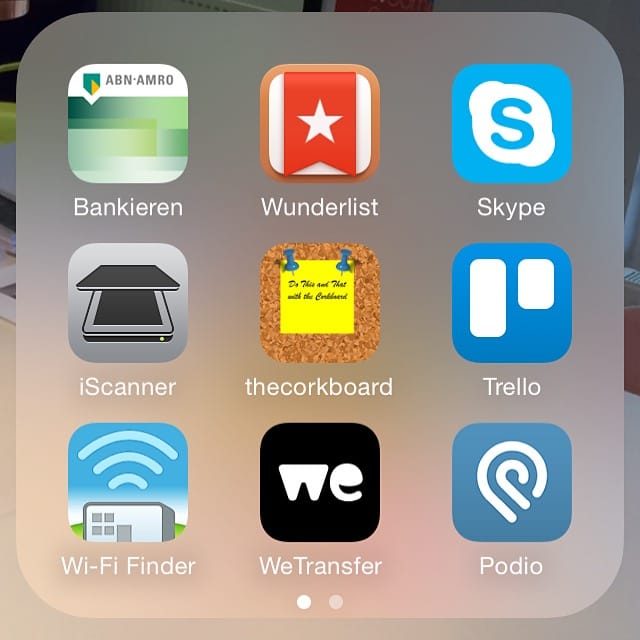 Happy working!