It's hard to find a place in Stockholm where you eat badly. Stockholm bursts of nice healthy lunch- and coffee places, really good bakeries, cool cocktail bars, new Nordic upcoming restaurants and also a lot of classic restaurants. To be sure of your table, always make reservations and don't miss out on these places when you visit Stockholm…
B.A.R. //
B.A.R. is the third restaurant, directed by the award-winning chefs and gastronomic visionairies Henrik Norström, Peter Johansson and Daniel Frick. At B.A.R. you create your own meal, by stepping up to the fish tank or ice counter to choose among a wide variety of fresh fish, meat, seafood, seasonal vegetables and condiments. Pick out a meal from scratch, or choose one of B.A.R.s set courses, suggested to fit the season and the harmony of the different flavours. We enjoyed a very nice lobster dish at the bar, while being entertained by the friendliest barman. B.A.R. is suitable and affordable for every occasion.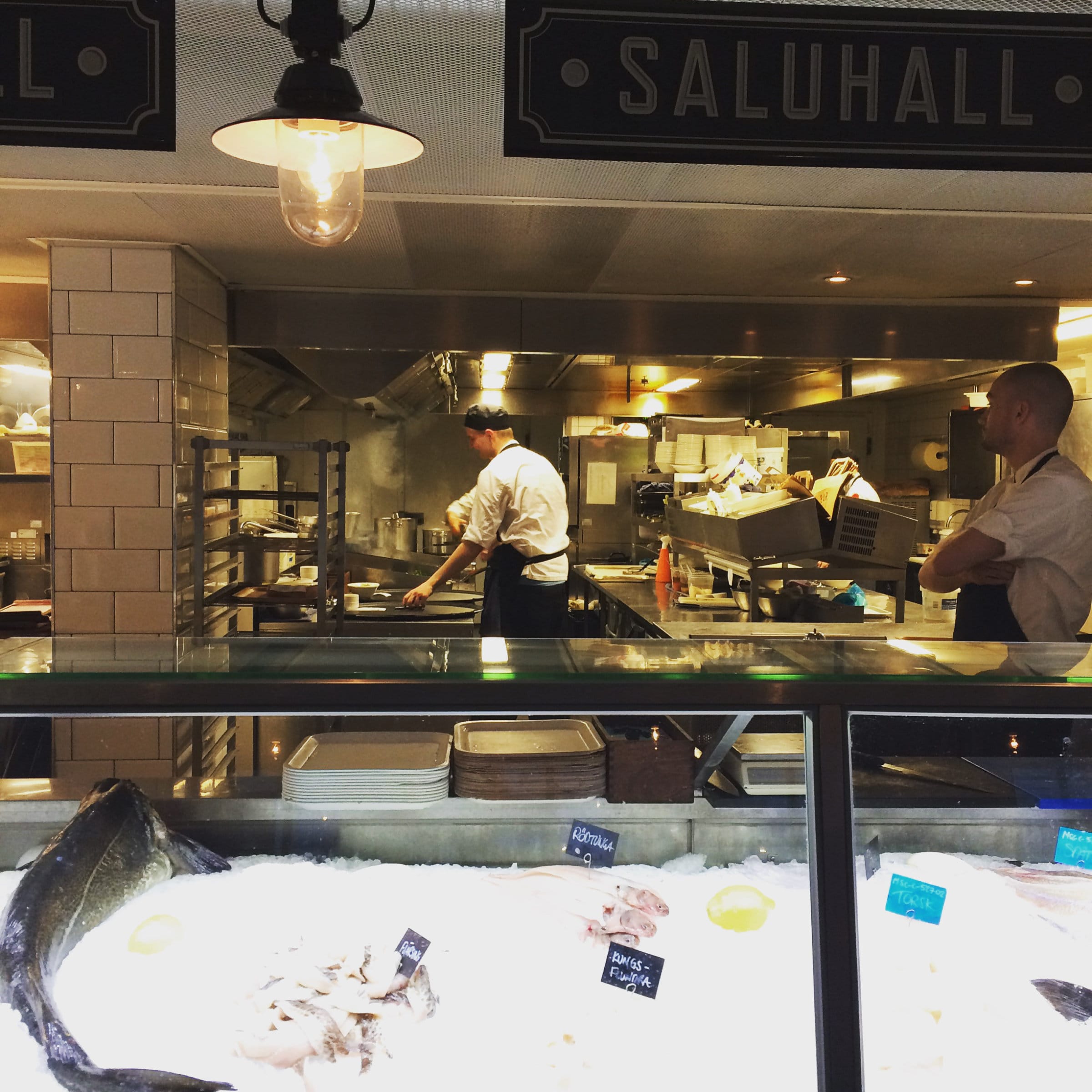 Café Proviant //
The known Stockholm restaurant and boutique Proviant opened another location. The new site can be found on Kungsholmen under the name Café Proviant, with a different style and look. Next to traditional Swedish fare, with greens from the garden, this café serves their very own ale (the café is actually also a brewery) that is produced every Sunday for people to enjoy that current week. A great cuisine that focuses on using fresh ingredients from Swedish farms and growers. We loved it!
The concept of Café Proviant is designed by Blink Partners (pictures).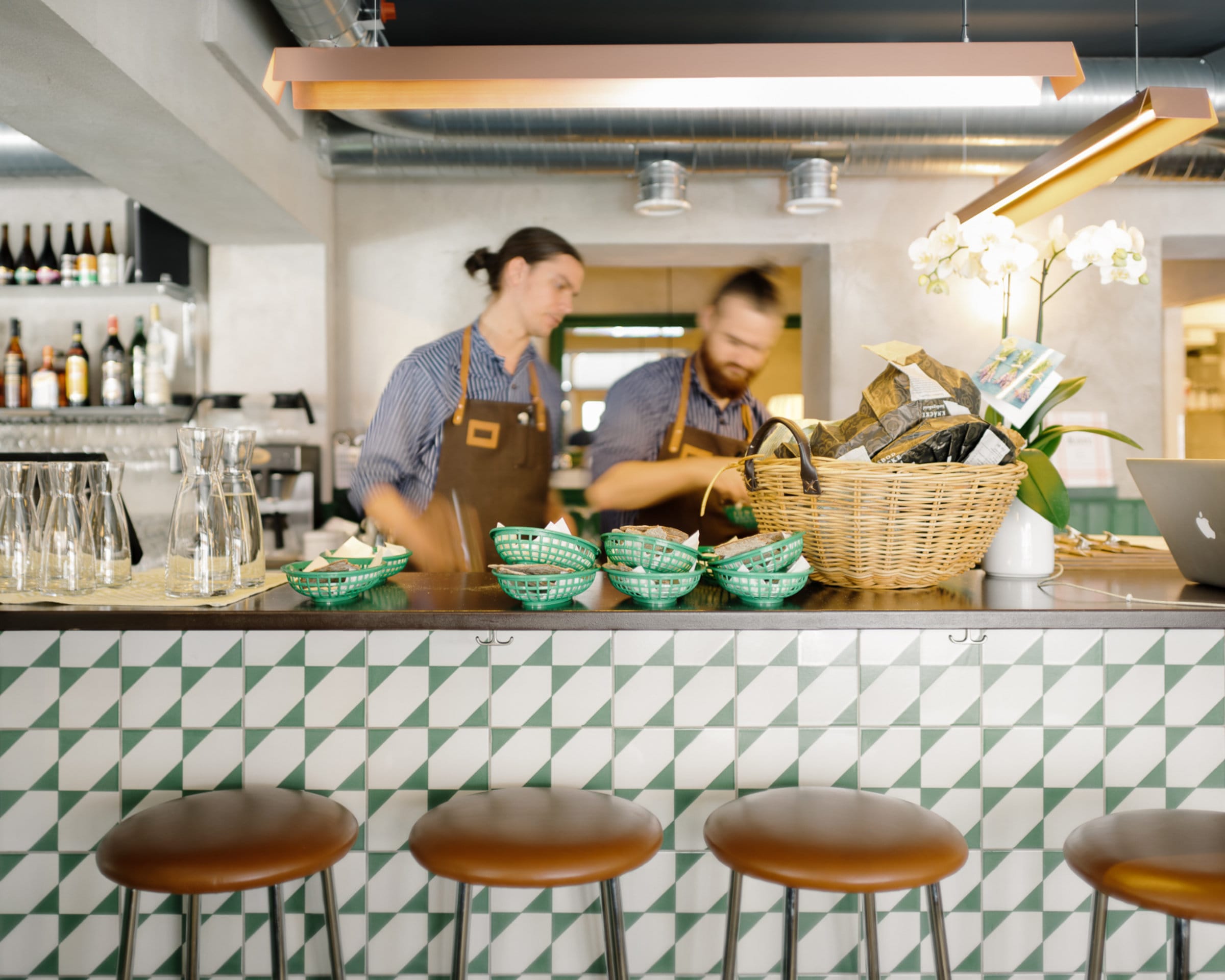 Lux Dag för Dag //
Reputed Restaurant Lux Dag för Dag is located on the island of Lilla Essingen and offers a affordable concept. Close to nature, Scandinavian flavors and local produce is the main focus. Cozy atmosphere and secluded location close to Lake Mälaren. A nice addition is the Lux Walk Through, which is an alternative option for people who want to indulge in the fresh produce and courses from the menu but don't have the time to sit down. The walk through gives Lux a personal touch and more of a small town feel – people can also get the chance to get exclusive recipes and advice from the chefs.
Lilla Ego //
Lilla Ego is a new neighbourhood restaurant in Vasastan, where the love for Swedish food shines through in every dish. The two owners are award-winning chefs who serve luxurious food, at a very decent price level and in a cosy and informal environment. We had no time left to visit this place, but it's on top of our list for our next trip to Stockholm.
B.A.R.
Cafe Proviant
Lux Dag för Dag
Lilla Ego
Pictures // Rosan Gompers & some the restaurants mentioned