One of the most beautiful spots in The Hague always surprises with new street installations, little festivals, markets or exhibitions. This summer you can experience part of the exhibition Vormidable // by Museum Beelden aan Zee // at the Lange Voorhout in The Hague.
The history of The Lange Voorhout is The Hague goes way back to the Middle Ages, when this places was scattered by farms. The prestigious houses along the Lange Voorhout today are predominantly 18th century and the street is home to a great many institutions and monuments, the trees being an eyewitness of the rich history. Just walking or biking here on a weekday is a real treat, while you can stretch your mind after a workday enjoying a piece of art that offers a different perspective.
This summer the work of young and upcoming Flemish artists decorates the broad avenue. The impulse for this event is the celebration of the cultural cooperation between the Netherlands and Flanders in 2015. The thirty-five participating artists are inspired by various themes. Some build a bridge between sculpture, theatre and performance art and others visualize feelings of fear, doubt and uncertainty. A one-person prison that locks for a minute brings a physical experience. Artists and curators have played with the notion of scale in this exhibition. The sculptures of monumental size are on display along the Lange Voorhout in The Hague.
Other parts of The Vormidable exhibition can be seen in Museum Beelden aan Zee and various satellite locations, including the Brakke Grond (Flemish Culture House) in Amsterdam and Raadhuis De Pauw in Wassenaar.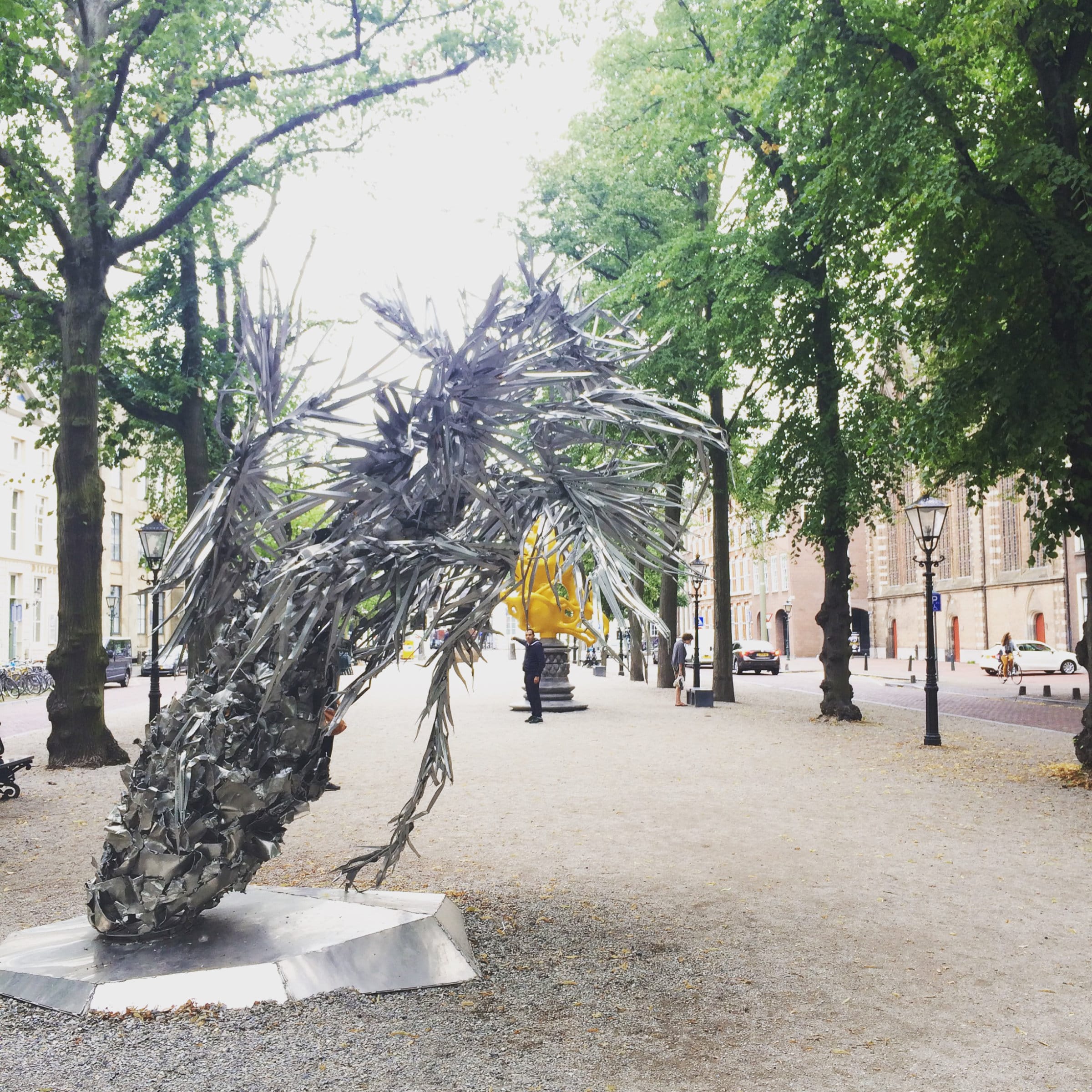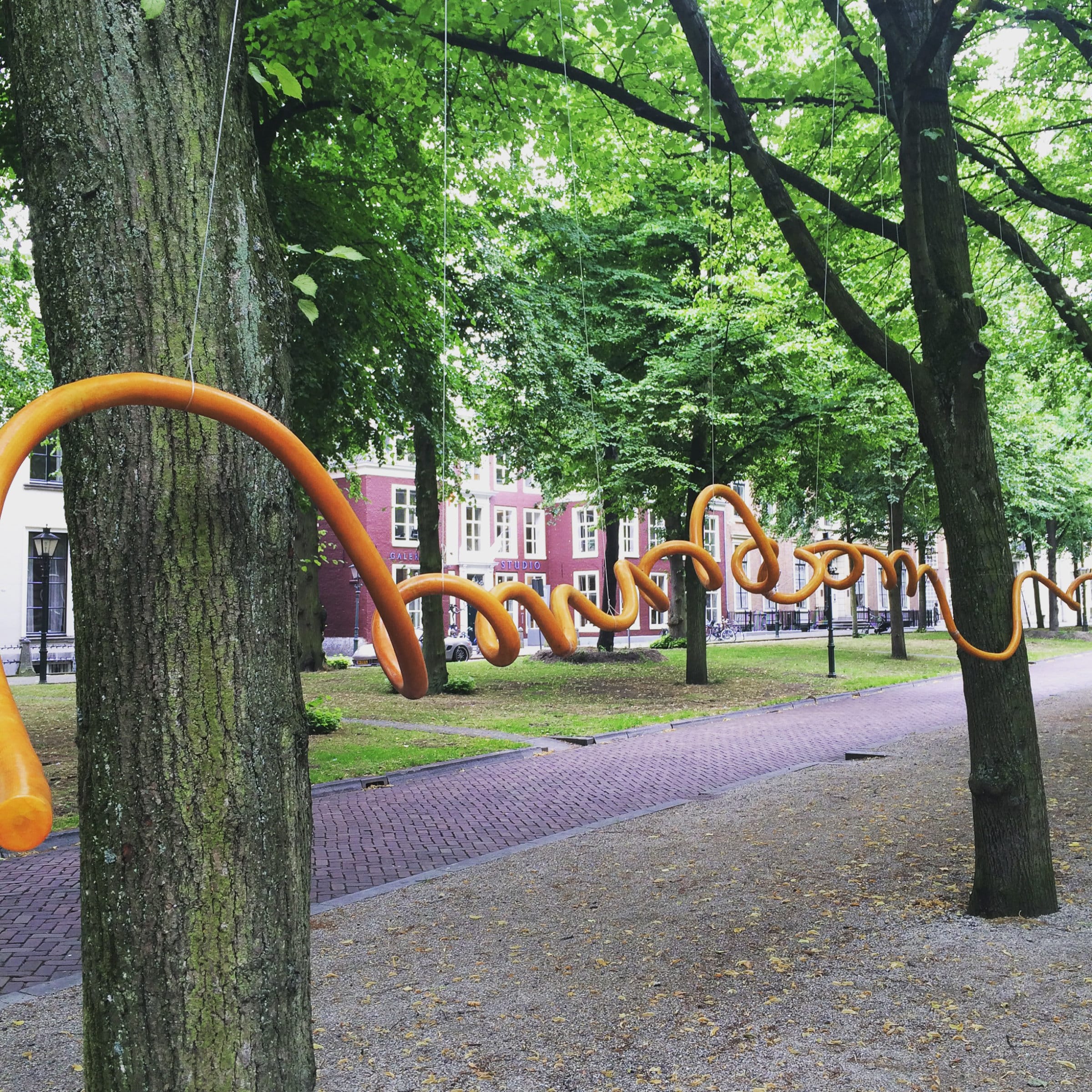 www.beeldenaanzee.nl/vormidable
Pictures // Rosan Gompers