Can't help myself being in the city of design, writing on design again. Today I visited Pakhus 48, where the initiators behind #3daysofdesign are located.
#3daysofdesign is a design event around the city of Copenhagen. More than 40 of the best design companies open
 their showrooms, stores and design institutions and invite visitors inside for experiences where furniture, lighting and design objects are the focal points. Everyone with an interest in design is invited to participate in the events, happenings, product launches, exhibitions and design lectures.
Pakhus 48 is a warehouse in the industrial free port of Copenhagen, which feature permanent showrooms of leading design companies. Kvadrat, Montana, Erik Jørgensen, Republic of Fritz Hansen, VOLA and Luceplan are under one roof. Great views of the sea and the city as well!
A visual impression of my visit to this inspiring place.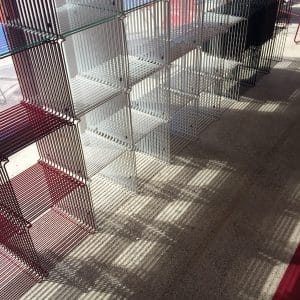 Montana //
Kvadrat //
Erik Jørgensen //
Grid //
Republic of Fritz Hansen //