If you are inspired to stay a couple of days in Copenhagen, this is the accommodation tip for you: Hotel SP34, a boutique hotel in the Latin Quarter of Copenhagen.
Hotel SP34 (Brochner Hotels) opened in April 2014 and is a great, centrally located, hotspot for design lovers. You might recognize the yellow neon sign from our homepage and the article on 12hrs.
This morning I worked a couple of hours in the lobby, enjoying the entourage and the nice atmosphere, because I was curious about this place myself. I can give you an idea of the hotel, I haven't spent the night is this arty place // the art is the lobby is for sale.
The interior is styled and renovated by Danish architect and designer Morten Hedegaard. Wood, bright light and powdery colours create the fresh atmosphere in this modern hotel, which focuses on the upscale- and business market. Some of the rooms can also be used as business apartments.
The name SP34 is an abbreviation of the hotel's address // Sankt Peders Stræde 34 // located in central Copenhagen in a vibrant and historic neighborhood, bursting with cafés, shops, and boutiques.
I could have stayed until the daily wine hour from 5 to 6 pm, but 'unfortunately' it was Funky Tuesday @Le Petit Vinbar, which is practically around the corner.
I would stay here on a next visit to Copenhagen. SP34 is mentioned in Conde Nast Traveler's recently published Hot List 2015 // Best New Design Hotels.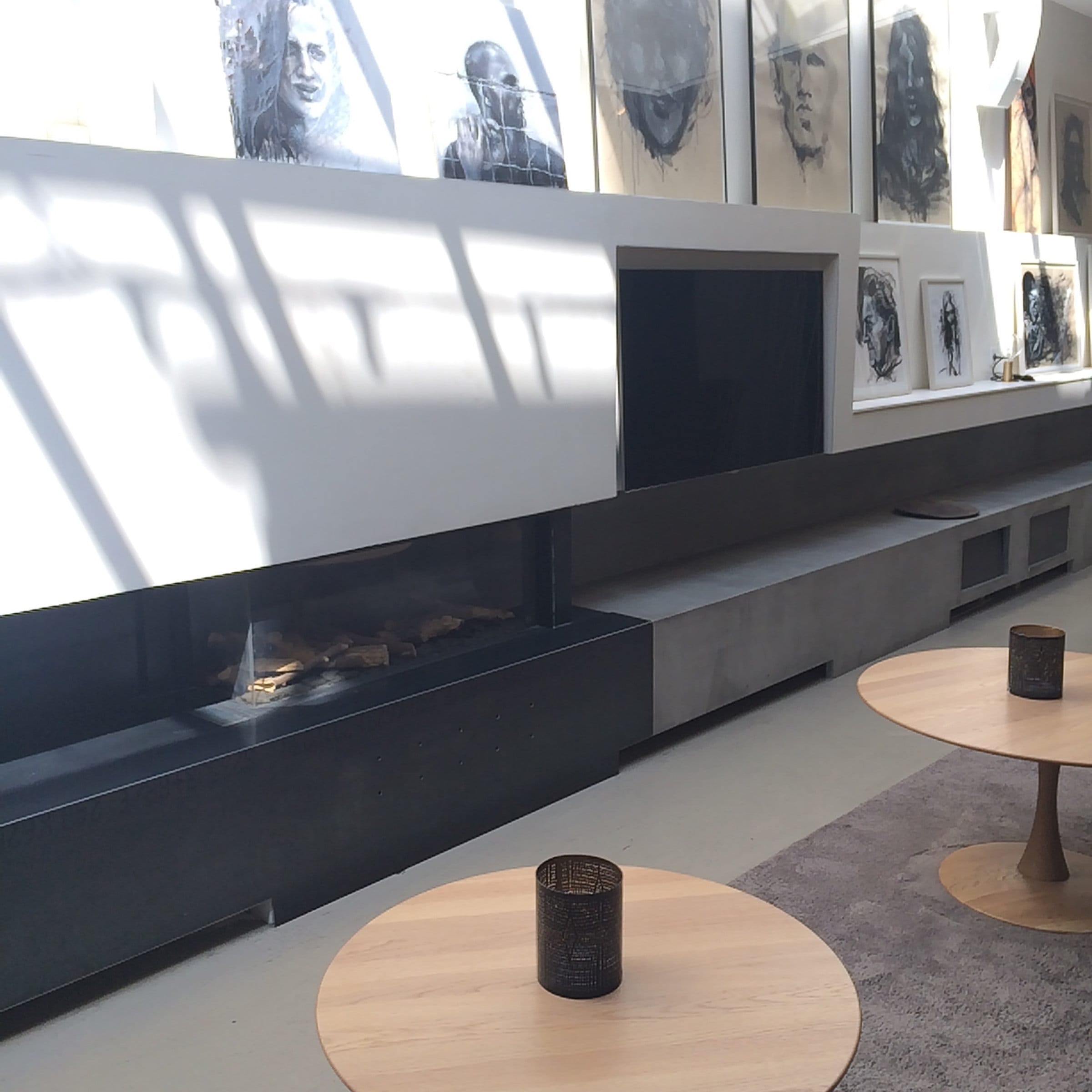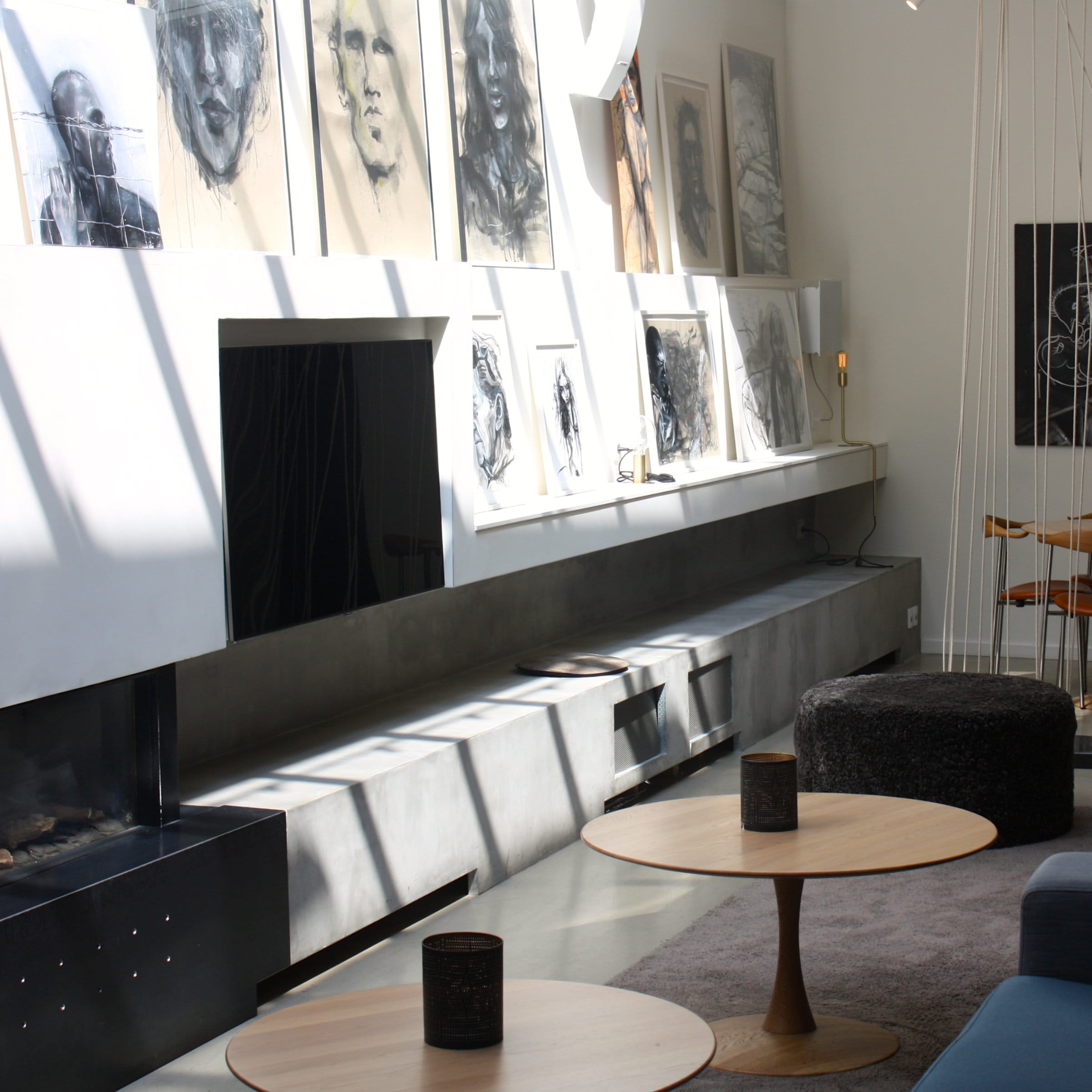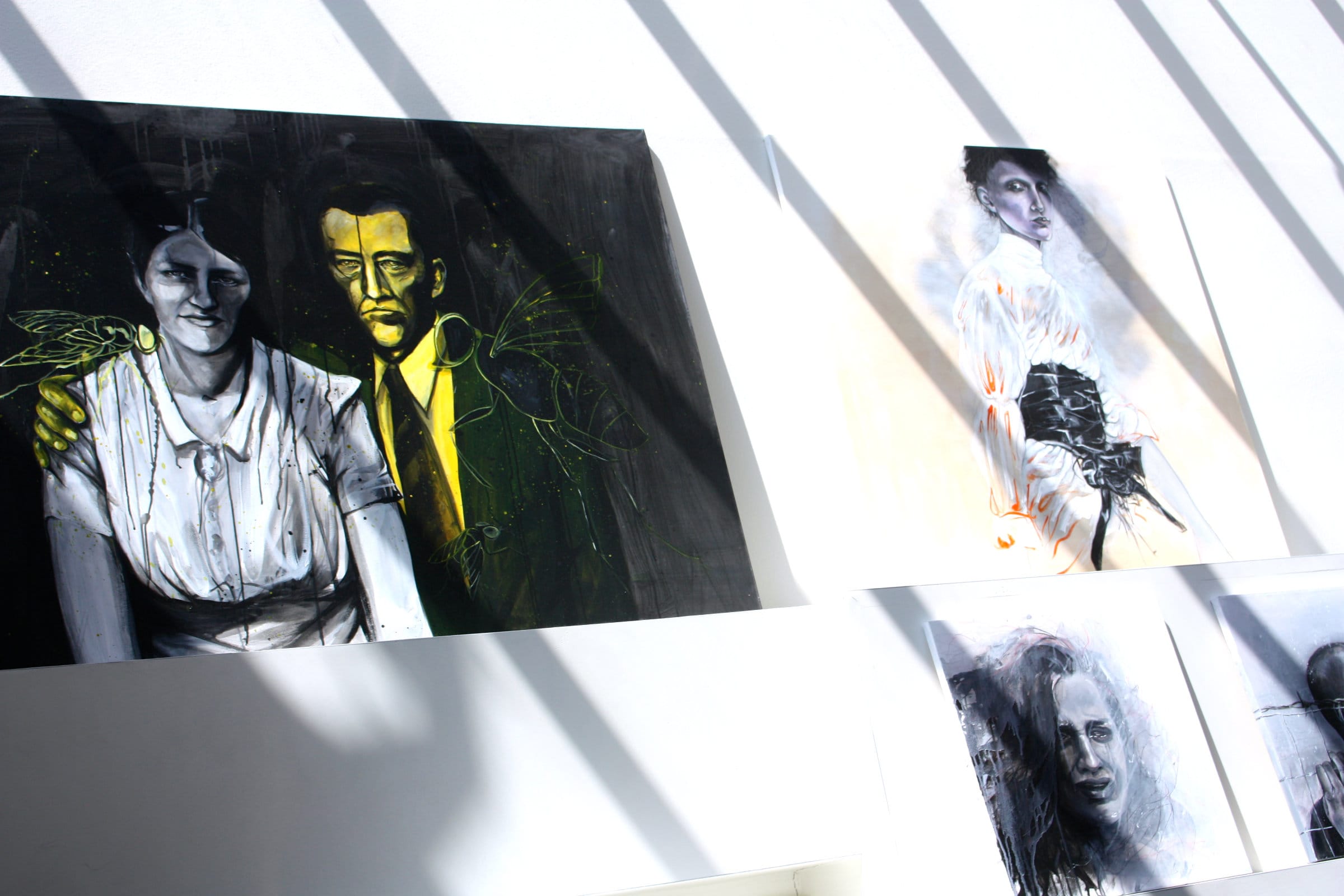 FACTS //
118 rooms
Organic breakfast
Lounge bar and café
A daily wine hour between 5 and 6 PM
Three a la carte restaurants
Free high-speed WiFi
A rooftop terrace
Conference facilities including a private cinema
Valet parking
Private gym
Neighbor with the City Hall Square, Tivoli and Strøget
www.brochner-hotels.dk/our-hotels/sp34
Top image // 12hrs
Other images // Rosan Gompers